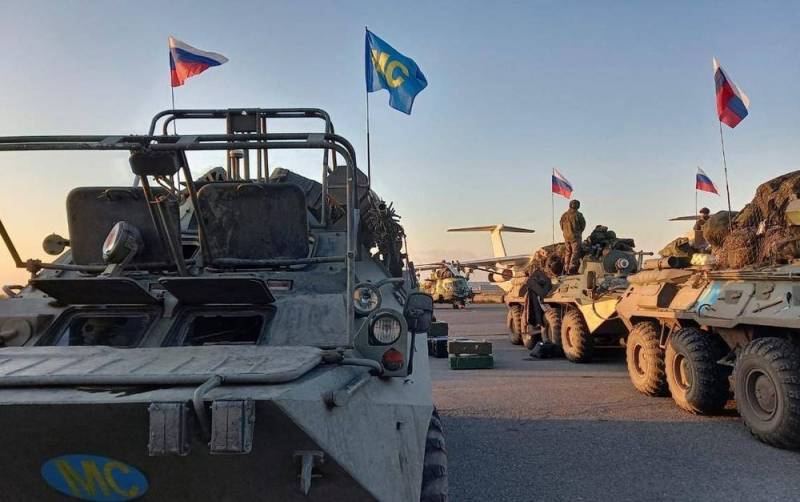 The last war in Nagorno-Karabakh between Armenia and Azerbaijan lasted less than two months. She took more than 5 thousand lives, tens of thousands of people were injured or became refugees, writes the Público edition from Spain.
The parties to the conflict actively used cluster munitions and various types of weapons. And then, as if nothing had happened, Yerevan and Baku, with the assistance of Moscow, agreed to end hostilities.
Russia did not initially ignore the conflict, but acted according to its foreign policy program, which can be called the "Primakov doctrine." Moscow used tactics of waiting and observation. As a result, she achieved the desired result for herself, since both warring parties turned to her for mediation.
At one time, Yevgeny Primakov, who wanted the revival of the status of a world power for Russia and the end of the US hegemony on the planet, recommended Moscow several steps that would help achieve the desired result. He believed that Moscow should regain its influence in the post-Soviet space, leading the Eurasian integration process. In addition, Primakov advocated the creation of a strategic partnership between Russia and India and China.
Currently, Russian Foreign Minister Sergei Lavrov, as a worthy student of Primakov, is successfully applying the proposed strategy of realism. And this despite the fact that Primakov was a political rival of Vladimir Putin.
As for the powder keg called the Caucasus, neither France nor the United States will be able to ensure the security of Armenia. This can only be done by Russia, since geography is an inexorable science. Moscow will also ensure the security of Baku and its oil and gas pipelines. Russia prevented the strengthening of Turkey's influence in the region and took control of trade routes, even planned ones, which are not yet physically present.