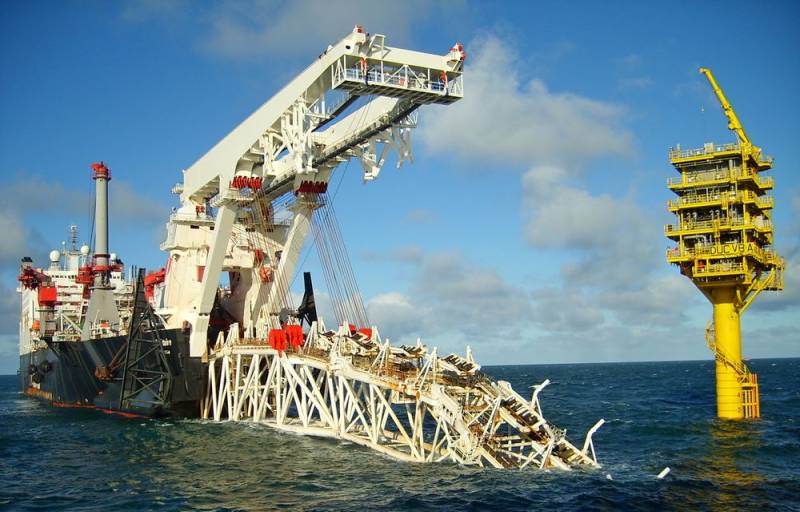 The crane and assembly pipe-laying vessel "Akademik Chersky" left the German port of Mukran and, without entering the area of ​​the completion of the Nord Stream-2 gas pipeline, headed towards Kaliningrad. Currently, it stands near the Curonian Spit, not far from the border of Russia and Lithuania. Next to it are the auxiliary vessels "Baltic Researcher" and "Balkan".
At the same time, a couple of auxiliary vessels left the port of Mukran: the supply vessel Umka and the multipurpose Finval. This is evidenced by the data of marine navigation resources.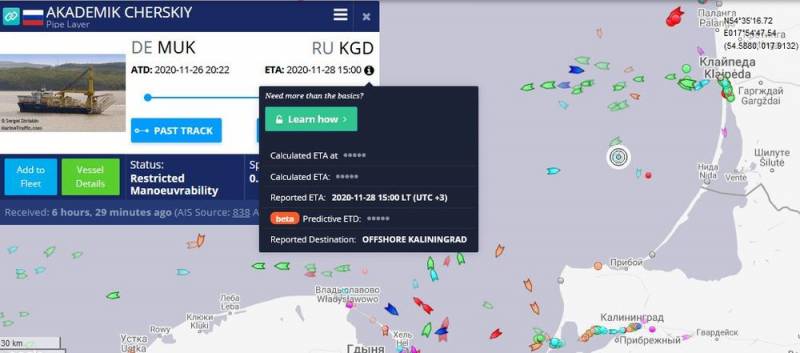 The window of opportunity for completing the pipeline has closed. The storm season has begun in the Baltic. Now we must wait for spring. There will be time to solve legal problems
- told the newspaper
"Sight"
economist Konstantin Simonov, explaining the current situation.
According to the expert, it is difficult for him to imagine that Akademik Chersky would lay pipes in winter. He believes that December is not the best time for KMTUS for such activities. Especially considering that new equipment has been installed on the ship and has not yet worked with such pipes.
The expert also explained that the US sanctions do not directly prohibit the completion of the gas pipeline. However, they interfere with certification and other critical elements accompanying pipeline commissioning.
Note that before this, the Norwegian Det Norske Veritas - Germanischer Lloyd (DNV GL),
reported
to terminate the provision of its services to the Nord Stream 2 gas transmission project. The Norwegians who monitored the construction progress had to issue a certificate of conformity for the gas pipeline after the completion of the work. They linked their actions to the fear of falling under the US restrictions, spelled out in the American European Energy Security Act (PEESA).