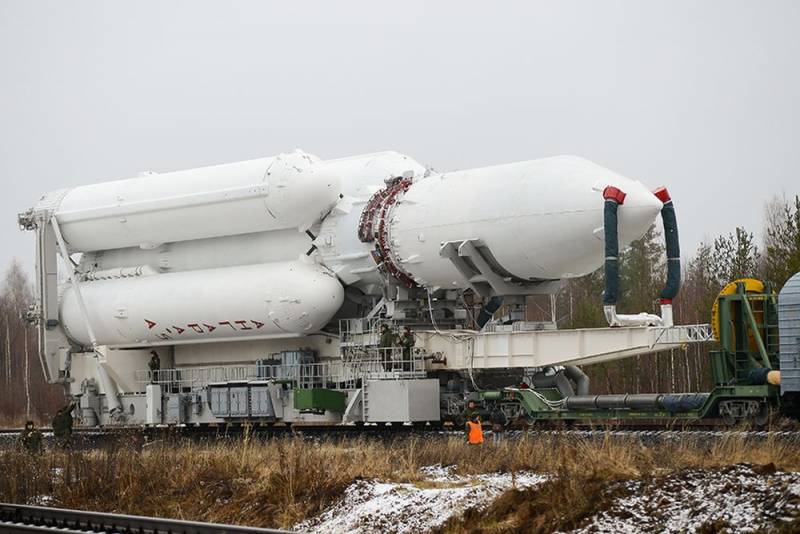 The state corporation "Roscosmos" postponed the first launch of the heavy "Angara-A6" in the last 5 years. This was supposed to be a flight design test for the compatibility of the Briz-M upper stage with the launch vehicle, which were originally planned for the first half of 2016. The previous test launch was carried out in December 2014 with a satellite mockup.
Yes, December. PH is ready
- commented Rogozin on his Twitter account on the failed launch of "Angara-A5" and its postponement to December 11, 2020, without specifying.
It should be noted that many industry experts associate numerous postponements of the launch date with the extended transfer of production from Moscow to Omsk. The report of the Khrunichev Center for 2019 says that the production price of Angara-A5 is 7 billion rubles, which is three times more than the Proton-M launch vehicle, which is planned to be replaced.
Before that, in November 2020, the chief designer of the Angara complex Dmitry Petrov clarified that the Angara-A5 of the first and second (current) flight tests do not differ structurally from each other. A month earlier, Rogozin said that the first test carried out in December 2014 "did not confirm the customer's requirements," since the payload was lower than necessary. In May 2020, Rogozin said that the second testing could take place this fall, and the entire flight test cycle would end by 2023. The launch will be carried out from the Plesetsk cosmodrome.
Note that in May 2019, the head of International Launch Services, Kirk Peischer, informed the media that commercial launches of Angara-A5 would begin no earlier than 2025, and the transition period could even last until 2027. ILS is a privately held US company with exclusive marketing and commercial rights for the Proton and Angara launch vehicles on the international market.