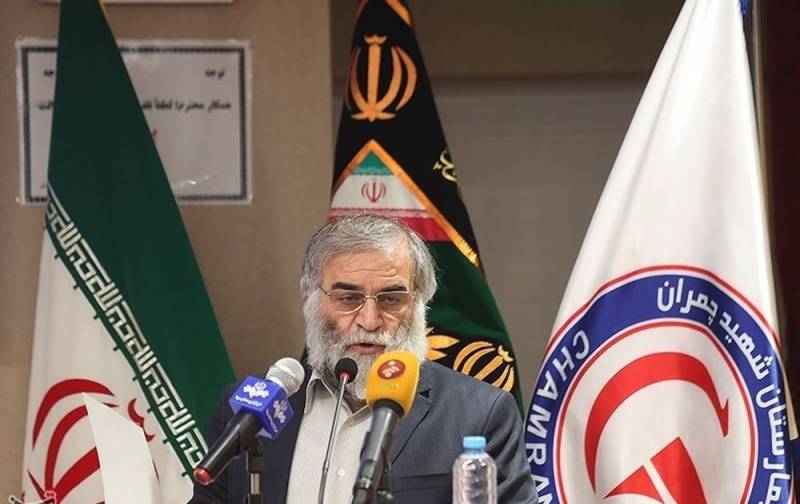 The United Nations, represented by Secretary General Antonio Guterres, called on Tehran to show restraint in connection with the assassination of Iranian nuclear physicist Mohsen Fakhrizadeh. This was reported by Reuters, referring to the official representative of the head of the UN Farhan Hak.
It should be noted that the UN statement appeared after Iran warned the international community that it would take all necessary measures to protect its people and their interests.
We have taken note of the information about the murder of an Iranian nuclear scientist near Tehran. We call for restraint and the need to avoid any action that could escalate tensions in the region
- said in the UN communique.
In fact, the UN called on the Iranians to come to terms with the elimination of their leading scientist by "unknown terrorists" on November 27, 2020. However, the commander of the IRGC, Hossein Salami, threatened to take revenge on all those responsible for the death of his compatriot. At the same time, Tehran's representative to the UN, Majid Takht-Ravanchi, sent a letter to the Secretary General and the Security Council, in which the suspicion of Israel's involvement in the assassination of the scientist was expressed.
In turn, the American portal Axios reported that the assassination of an important Iranian could be a joint attempt by US President Donald Trump and Israeli Prime Minister Benjamin Netanyahu to make it difficult for the future head of the American state to negotiate with Iran. They allegedly fear that the Joe Biden administration will return Washington to a nuclear deal with Tehran or conclude a new agreement that does not suit Tel Aviv. At the same time, the Trump administration does not hide its desire to complicate Biden's communication with Iran.
Sanctions, covert operations and threats of military strike are part of this effort.
- specified the Internet edition.
Axios believes that the recent meeting of the Israeli Prime Minister with the Crown Prince of Saudi Arabia Mohammad bin Salman and US Secretary of State Michael Pompeo, who "accidentally flew" into the kingdom at that moment, is part of the mentioned joint efforts.
Note that the Israeli radio station Kan told about this meeting, and the Saudi Arabian Foreign Ministry denied information about its stay in the Kingdom of Netanyahu.