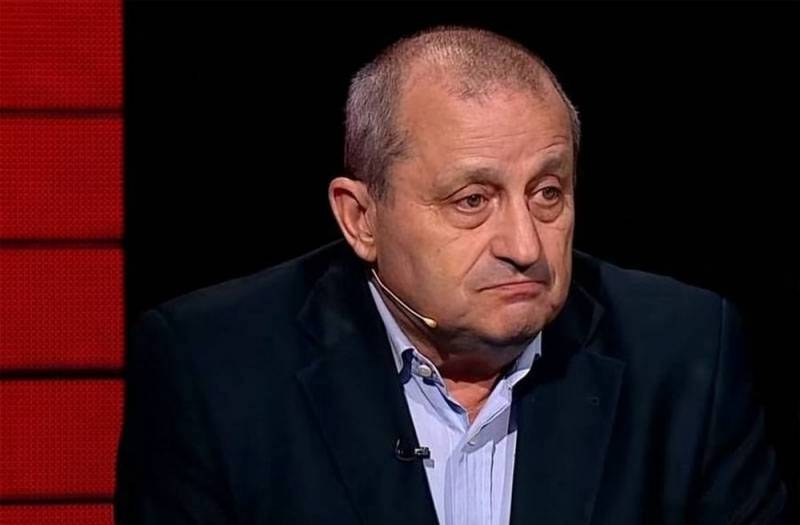 For most of November 2020, the Israeli media, as well as the Jewish lobby in the United States, are trying to convince the public of the planet that the current American President, Donald Trump, who has not yet started a single war, will strike at Iran's nuclear facilities in the time remaining until the end of his tenure. During the broadcast on the YouTube channel Soloviev LIVE, the former head of the Nativ special service, a political scientist from Israel Yakov Kedmi, expressed his opinion on this matter.
In the process of communication, the expert assessed the likelihood of such a blow and spoke about its possible consequences.
The most interesting thing is what doesn't happen
- said Kedmi, responding to the presenter's remark that Trump has not yet delivered the blow that many are talking about.
The most important thing while Trump is in office is that he doesn't try to strike at Iran. The results can be very unexpected and unpleasant for all of us. Because he can do it
- he considers.
I am more and more convinced. Everything that will or will not happen in the near future, except Iran, outside the United States, depends on Russia.
- said Kedmi.
Russia's reaction, ability and readiness to take one step or another can prevent many troubles. He is not sure that today Moscow has sufficient strength to take an active step in some direction, but it certainly has the ability to prevent unwanted actions in one or another part of the globe. Especially in the surrounding areas. He does not see any crisis point in the 2-5 years' perspective, which could dramatically affect the development of events, except for a possible US strike on Iran.
Trump is not the man Biden is interested in. He doesn't think he is honored to defeat Biden. Trump thinks he's great, and people like that have to do big things to make history
- he added.
In theory, Trump could declare a state of emergency in the United States, but he is unlikely to be allowed to do so. Moreover, if Washington destroys Iran's nuclear facilities, then Tehran will not be able to retaliate against Israel in the form of revenge, since it has nothing to do with it.
Iran does not have much opportunity to give a serious response, but it will try to harm the facilities of the Americans and their allies in the region. For example, to deprive Saudi Arabia of water by destroying desalination plants.