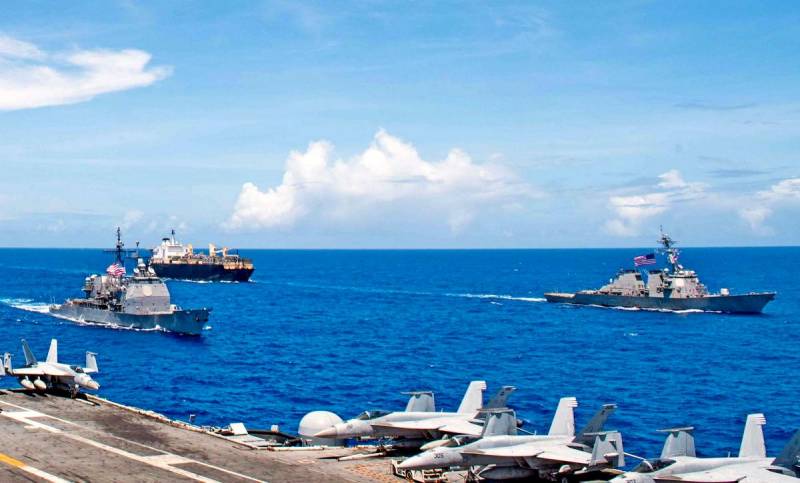 In the event of a war in the Pacific, the United States may refuse to defend Japan with military force. That conclusion is contained in a new article by the Hong Kong edition of the Asia Times, authored by military expert and retired US Marine Corps officer Grant Newsham.
It is noted that although the Japanese Self-Defense Forces are much better prepared for battle than many NATO countries, the local armed forces are suffering from underfunding. Official Tokyo relies too much on an alliance with the United States and does little to rectify the situation.
At the same time, in the event of the outbreak of war, American assistance in the form of direct dispatch of troops is not at all guaranteed. In particular, the wording of the US-Japanese security treaty does not directly say anything about such a step, as a result of which there remains some uncertainty. It is possible that the administration of the next US president simply does not want to get involved with another nuclear power.
At the same time, the author notes that if the Japanese land is attacked, and at the same time the Americans evade assistance, then Tokyo will break the alliance agreement on the same day.
In particular, we are talking about China, whose sea and air campaigns regularly make the Japanese react. Beijing clearly plans to starve out the other side.
Although US President-elect Joe Biden has confirmed that the Japanese islands of Senkaku, claimed by the Celestial Empire, are covered by a security treaty, doubts remain.
In addition, the Japanese have fears that Biden will be "weak" in relation to the PRC, just as Barack Obama was previously inexpressive.
The Chinese, of course, would have preferred to simply wear out the Japanese and then take Senkaku. But if necessary, they will take even more stringent measures. China's newest Coast Guard vessels are really large, heavily armed warships. And the new law allows them to use force to prevent violations of the law in territorial waters and airspace. Since Beijing considers Senkaku to be Chinese territory, what will prevent them from opening fire on violators there?
- writes an expert.
Considering the trends, the same Chinese will sooner or later decide to test the strength of the Japanese defense.
In the alliance between the United States and Japan, a lot also depends on the personal preferences of one or another White House administration, which could have been more disposed towards Beijing than Tokyo.