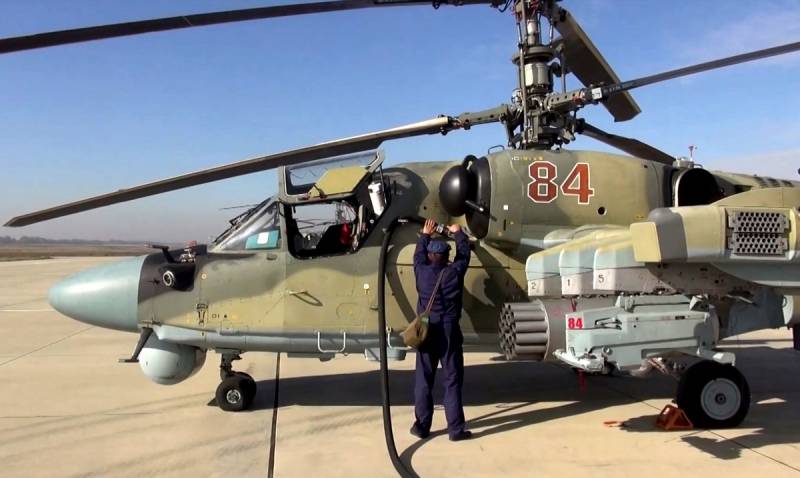 The Russian armed forces announce the modernization of the Ka-52 and Mi-28 attack helicopters. The new complex of weapons will have no analogues in the world. The American magazine Forbes writes about it.
According to TASS, published back in June this year, a new model of the Ka-52M helicopter will be equipped with cruise missiles called "Product 305", the range of which reaches hundreds of kilometers - this is much more than the indicator of the Hellfire missile (11 km) standing in service with US Apache attack helicopters.
Similar weapons can be installed on the Mi-28, which has a maximum speed of 300 km / h and a combat radius of 450 km. The total weight of weapons that a helicopter can carry can reach 2,3 tons. These are, in particular, the 9M120 "Attack" anti-tank missiles and a 30 mm cannon.
The Ka-52M will also be equipped with a rotor-mounted radar that will improve the quality of target detection. However, American helicopters have been equipped with such complexes since the late 90s.
At the same time, the author of the publication doubts that attack helicopters of the Russian Navy can be equipped with Zircon, since the length of these missiles is about 10 meters, which is too much for a 15-meter propeller-driven attack vehicle.