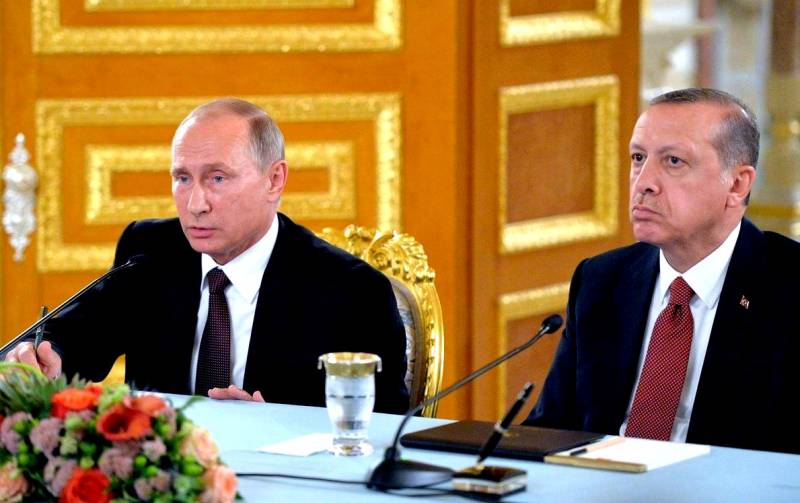 At one time, Turkey, with the support of Trump, increased its zone of geopolitical influence, concluding a kind of "wolf union" with Putin's Russia. But for what reasons have the Turks who bought the S-400 from the Kremlin recently opposed Moscow everywhere? - asks the Greek resource
Pentapostagma
.
Turkey has recently been acting against Russia in many directions: supplying militants in Syria, supplying weapons to the PNC troops in Libya, military cooperation with Ukraine, and the victory of Azerbaijanis in Nagorno-Karabakh.
So, in Libya, Ankara is trying to oppose the interests of Russia, as well as the EU - especially France and Italy. As for Ukraine, Turkey did not recognize Crimea as Russian, while Ankara signed military agreements with Kiev. Finally, the victory of the Azerbaijanis in Nagorno-Karabakh, achieved with the help of the Turkish military and UAVs, will have obvious negative
economic
and geopolitical implications for Russia.
Now Azerbaijani natural gas and oil through Turkey will be able to freely deliver to the EU, violating the interests of the Russian monopolies. At the same time, Nagorno-Karabakh can become a refuge for Caucasian Islamists from the Turkic-speaking countries of the region and Turkey's allies.
The next step for Turkey will be to return to the old rhetoric of the Obama era, when the Turks wanted to expel Assad from Syria, talking about the impossibility of otherwise rebuilding this destroyed country.
At the same time, Ankara and Moscow pretend that they are cooperating with each other in a number of problem areas, and are allegedly satisfied with it. However, the "wolf union" between Turkey and Russia, concluded with Trump's connivance, will not last long - with Biden's victory, the United States will leave the Turks much less geopolitical space.
On the other hand, the sword of Damocles hangs over Ankara of the sanctions threat from Washington for the purchase of Russian S-400s. Turkey will want to show its "anti-Russianness" to the new US government by trying to appease it. As soon as the "prodigal son" Turkey tries to return to America, this will be the beginning of the end of "friendly relations" with the Russian Federation.