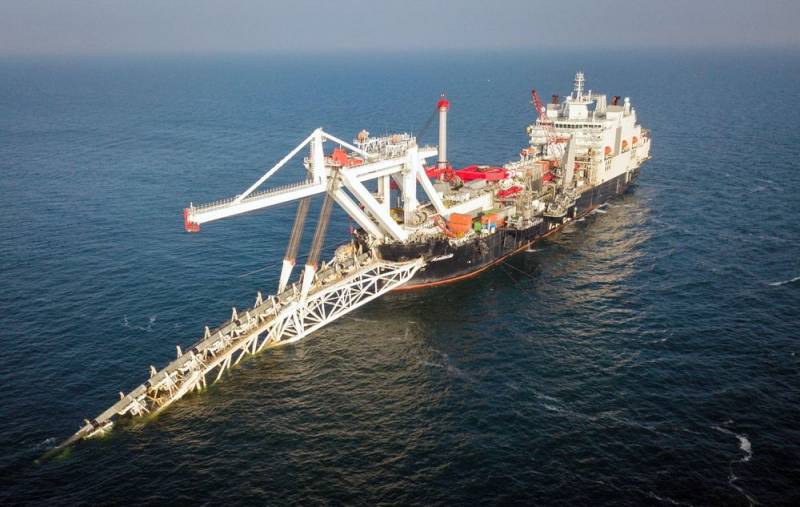 Washington continues to negatively impact the construction of the Nord Stream 2 gas pipeline, expanding its restrictions. It became known that another Western company withdrew from this gas transmission project, fearing US sanctions.
The first, due to the threat of US sanctions, was abandoned by the Swiss company Allseas, whose ships laid pipes at the bottom of the Baltic. This was followed by the International Group of P&I Clubs (IG P&I), which covers 90% of the world market. She refused to engage in risk insurance.
And now the gas pipeline certifier, the Norwegian company Det Norske Veritas - Germanischer Lloyd (DNV GL), announced this. An agreement was concluded with this company to conduct an audit of documentation and carry out inspections of construction works for their compliance with the legislation of Denmark, in whose waters the unfinished site is located.
The company also oversaw the testing and preparation of the equipment that is on the ships. After the completion of the work, if the company would be satisfied with the results, it had to issue a certificate of conformity.
Now the Norwegians have said that the new clarifications published by the US State Department regarding the US Energy Security Protection Act of Europe (PEESA) are affecting their company. In this regard, they cannot continue to inspect vessels and further service the project, fearing the consequences.
Therefore DNV GL has terminated the provision of services that may be subject to PEESA
- explained
RIA News"
a representative of a Norwegian company.
Nord Stream 2 AG did not comment on this information, citing confidentiality reasons. At the same time, over the past year, the United States has repeatedly expressed confidence that Russia will not be able to independently complete the gas pipeline, since Moscow does not have the necessary
of technologies
and all accompanying elements.