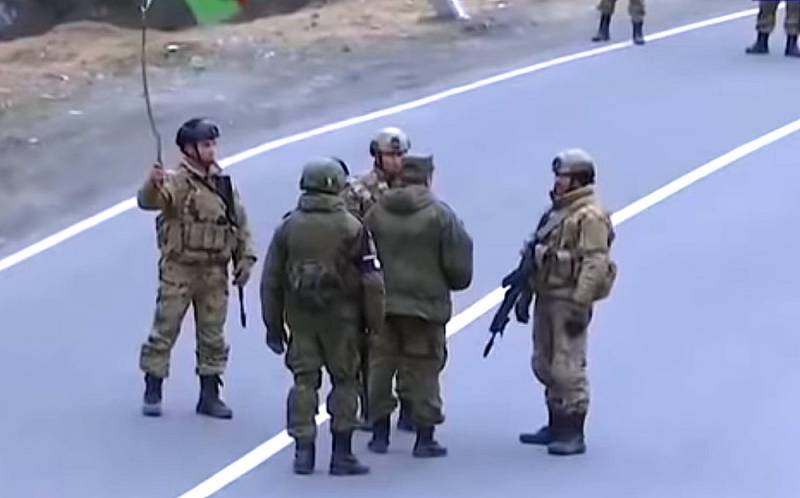 A video appeared on the Web showing how Russian peacekeepers in the Karabakh conflict zone did not allow a group of armed Azerbaijani soldiers with the flag of their country to enter the territory of the ancient Armenian monastery Dadivank (IX-XIII centuries). After verbal contact, the Azerbaijanis calmly turned around and retreated to their starting position, while the Russians continued to protect the world cultural heritage site entrusted to them.
It should be noted that in accordance with the reached trilateral agreements, the territory of the Kelbajar region, where the said monastery is located, departs to Baku. Moreover, Dadivan is just one of a whole list of similar objects in the region, located on the lands transferred by the Armenians.
Before that, the Armenian side asked the Russians to take Dadivank under protection, as they feared provocations from the Azeris. To exclude any possible provocations, regardless of the parties, the Russian peacekeeping contingent set up a post near the walls of the monastery.
In addition, a telephone conversation took place between Azerbaijani President Ilham Aliyev and Russian leader Vladimir Putin, during which the topic of religious sites was raised. The head of Azerbaijan assured the Russian president that Baku will not infringe on the religious feelings of Christians, in particular, Armenians. He vouched for the safety of people and the safety of property.