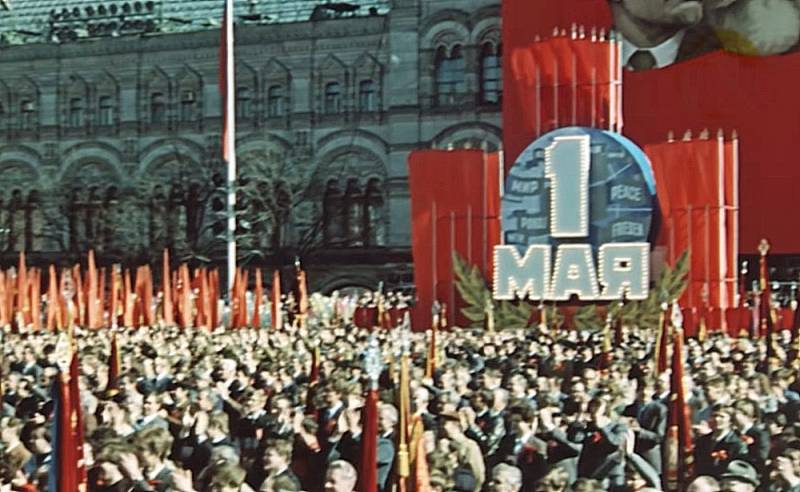 The USSR is the first socialist state in the history of mankind. The country of rebels against the oppression of workers and peasants, even after its collapse, arouses fear and hostility among the capitalists.
To this end, they invent and disseminate various myths that are designed to permanently blacken the Soviet Union in the eyes of modern society. Let's consider some of them.
Myth 1. There was total poverty in the USSR.
In fact, the social achievements of the Soviet Union were unparalleled in the world. The right to work, free housing and education were enshrined in legislation. In addition, the retirement age was the lowest in the world, and people were confident in the future.
Myth 2. The USSR is a backward state.
And this is not true. In technical terms, the Soviet Union was not inferior to Western countries. At the same time, we were leaders in space, robotics and nuclear energy.
Myth 3. The Soviet Union was the aggressor.
Everything here rests on the attack on Finland and Poland in 1939. However, the anti-Soviet
policy
Finns began in 1917, and the war with this hostile country was necessary to defend Leningrad. At the same time, the liberation campaign against Poland saved Western Ukraine from the oppression of the landlord.
Myth 4. Totalitarian USSR.
This statement is also bourgeois propaganda. Its goal is to equate communism with fascism, completely discrediting the Soviet Union in the eyes of contemporaries and strengthening their faith in world capital.
Myth 5. The USSR put Russia on the oil needle.
In fact, the Soviet Union was a self-sufficient state. Despite the high share of energy in exports, oil revenues did not play a big role in the formation of the country's budget, making up no more than 10% of its revenue. In contrast to modern Russia, where the share of oil and gas revenues is about 40% of the total budget.
The very existence of the USSR has shown what a society freed from the power of capital is capable of. That is why today, three decades after the collapse of the Soviet Union, the bourgeoisie continues to fear and hate him.