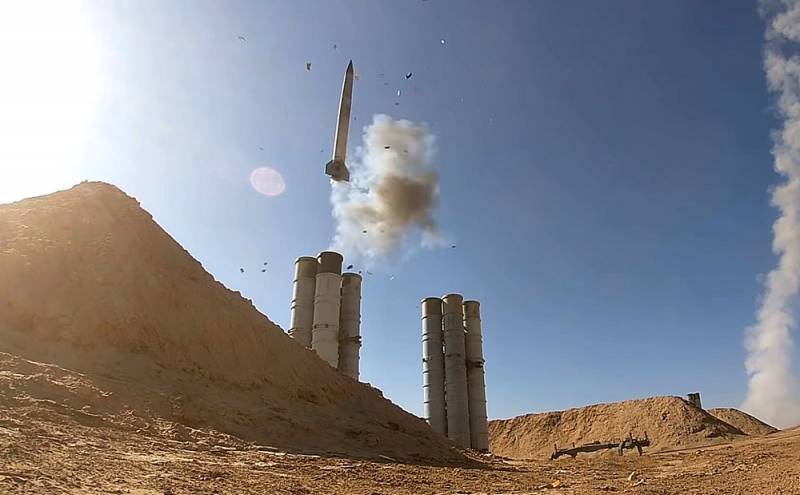 Tehran continues to threaten Tel Aviv from Syrian territory, so the Israeli Air Force continues to air strikes on Syria. At the same time, some media outlets and analysts believe that Moscow does not allow Damascus to use the supplied S-300 air defense systems against Israeli aviation. This information was commented on the Israeli TV channel ITON.TV by the former head of the Nativ special service, ex-Israeli ambassador to Russia and Ukraine, senior researcher at the National Security Institute Zvi Magen.
The expert noted that in October 2018, Russia donated to Syria a number of S-300PM-2 (approximately three divisions) so that the Syrians would "punish" Israel for the incident with the Russian Il-20 reconnaissance aircraft. But circumstances appeared that prevented this.
Magen claims that since that time, the aforementioned air defense systems have never been brought into combat readiness. He confirmed that the Syrians do not really use them and do not fire them at Israeli planes, since they simply cannot do this "without Moscow's permission."
Israel has an agreement with Russia, if you like
Magen emphasized.
The expert clarified that the Israeli Air Force does not strike at Russian targets in Syria. In response, Russia is "rather careful and careful" about what is happening. Tel Aviv does not interfere with Moscow's activities on Syrian soil, and for this, the Russians "allow" the Israelis to strike at Iranian targets and pro-Iranian groups in this territory.
He stressed that all of Israel's strikes against Syria are "this confrontation between Tel Aviv and Tehran," which has nothing to do with Russia.
We remind you that on September 17, 2018, four F-16s of the Israeli Air Force attacked Syrian targets in the Latakia area. They approached targets at low altitude from the Mediterranean Sea. The Syrians opened fire from the S-200 air defense system, but the Israelis covered themselves with the more massive Il-20, which was nearby. As a result, 15 Russians died.
Last time Israel
inflicted
strike on Syria on November 18, 2020. Before that, the Iranians
сообщили
that were placed on the Syrian territory of the Bavar-373, Khordad-15, Khordad-3 and Mersad air defense systems, as well as radar and other equipment to counter Israeli aircraft.