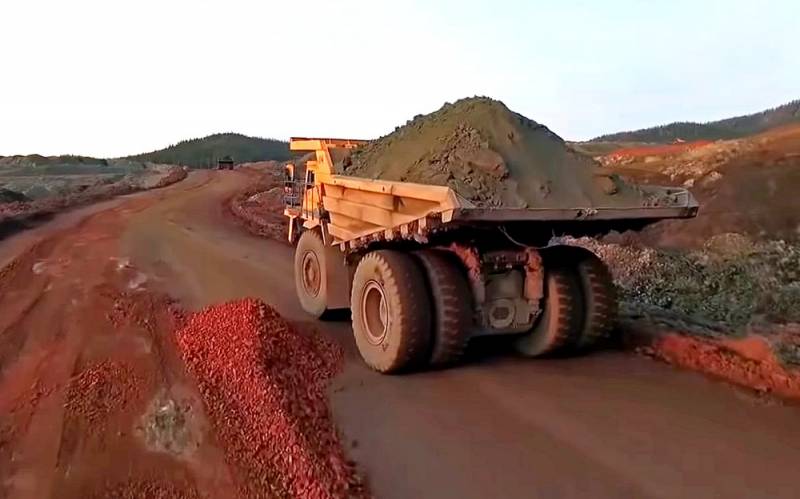 Russia will build the first floating mining and processing plant for the development of one of the country's largest deposits of lead and zinc ores. First of all, the location of the Pavlovskoye field in the Novaya Zemlya archipelago in the Arctic Ocean influenced the non-standard choice of the method of mining. But there is more.
The day before, a draft design project for a floating mining and processing plant was completed. Its planned capacity is 50 thousand tons of lead and 220 thousand tons of zinc concentrates per year. At the same time, floating enterprises are not new to Russia. We already have a floating nuclear power plant "Akademik Lomonosov", two fish floating factories, and a plant "Arctic LNG-2" is under construction.
In addition, the creation of a floating mining and processing plant in Russia is also not to be done from scratch. A similar structure called "Sevmorolovo" was already used in the USSR in the 70s. However, unlike its predecessor, the new plant will be much larger, and the extraction of minerals will be conducted not from the seabed, but from the shore.
The question arises: why not build an enterprise directly on the archipelago? There are several reasons for this. First, after completion of production at the Pavlovskoye field, the mobile plant can be used elsewhere. Secondly, the floating enterprise will be built faster and at lower financial costs. Thirdly, with this approach, the Arctic ecosystem is exposed to minimal risks.
In general, the project has great chances of success, it can be scaled up in the future and even go beyond the borders of our state.