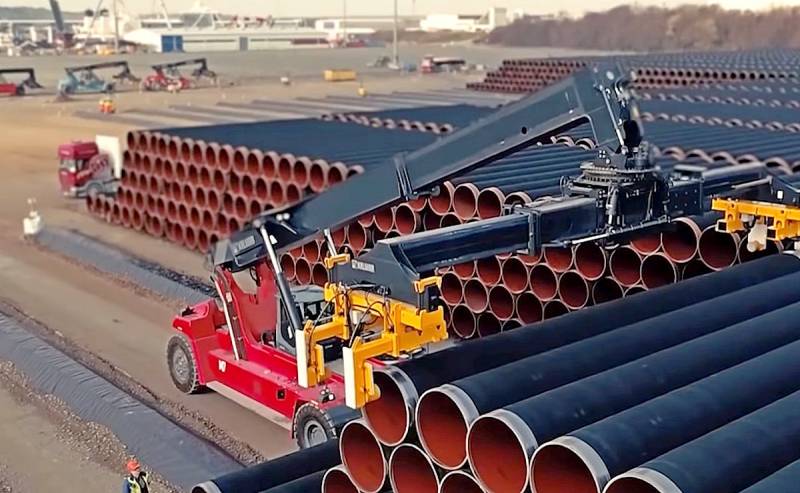 Starting in 2023, Poland intends to completely get rid of Russian gas dependence by building its Baltic Pipe gas pipeline. According to the idea of ​​the "enterprising" Poles, 10 billion cubic meters per year going through the new pipe will be enough not only for the needs of the country, but also for sale in the EU.
It would seem that the construction of a gas pipeline from Norway, which is not
political
pressure, unlike our Nord Stream 2, should go like clockwork. However, on the way of the Russian competitor every now and then new obstacles arise. Just some kind of "black stripe".
The first problem is rather commonplace and is the lack of funding. However, Warsaw is not worried about this, as it counts on the help of the EU and some investors.
The more serious obstacle, paradoxically, is the construction itself. Poland intends to start work in the summer of 2021 and has already announced a tender for the construction of a compressor station. However, the only bidder who indicated an acceptable price for Warsaw had never dealt with such projects before. As a result, the court annulled the results of the tender.
Further more. For the gas fields in Norway, which were supposed to fill the pipe, production has been falling for the third year already. As a fallback, the Danish Tyra field has been stopped for a two-year repair.
Add to this a "gift" from the United States, which wants to impose sanctions against the German port of Mukran, where pipes for Nord Stream 2 are stored. However, ironically, it is also a stronghold for the construction of the Baltic Pipe.
And, finally, "the highlight on the cake." It should not be forgotten that Russia, unlike Poland, has not yet offered any opposition to its competitor. However, our country can at any time "bury" Warsaw's plans by banning the Baltic Pipe from crossing the route of the already built Nord Stream 1.