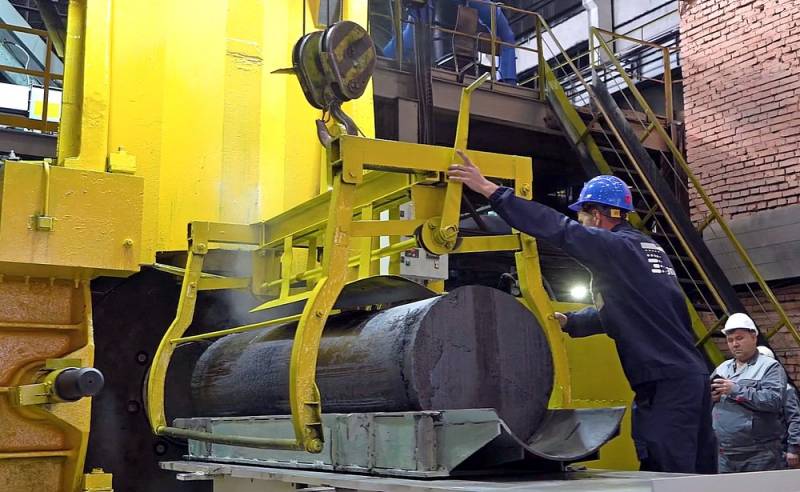 The Ukrainian enterprise Zaporozhye Titanium and Magnesium Plant (ZTMK), which produces titanium sponge, is trying to take control of Russia by transferring the plant to the control of the Swiss company Interlink Metals & Chemicals AG, which has close ties with the VSMPO-AVISMA corporation, which is part of Rostec. Moscow is "caught" in such behind-the-scenes actions by the Ukrainian media.
According to Obozrevatel, the head of the Swiss company sent a letter to President Vladimir Zelensky and the National Investment Council Mikhail Saakashvili with a proposal to invest $ 5,5 billion in ZTMK. But the main condition for investment should be the signing of a long-term agreement and the achievement of "agreements on ensuring clear obligations of the parties in the framework of a partnership between a private enterprise and the state."
At the same time, the founder of the Swiss company, Igor Raikhelson, closely cooperates with the leaders of titanium production in the Russian Federation and with Rostec, is associated with the RUDN University, as well as with the GRU and the Russian Foreign Intelligence Service. This may indicate the Kremlin's desire to take control of a unique titanium-magnesium enterprise in Ukraine by roundabout ways.
The plant after Kiev ruptured the political
economic
relations with Moscow are unable to realize their
technological
potential and suffers great losses - after the collapse of the USSR, the main partners of the enterprise were Russian legal entities. In the absence of any further cash injections and claims from China, ZTMK can expect bankruptcy.