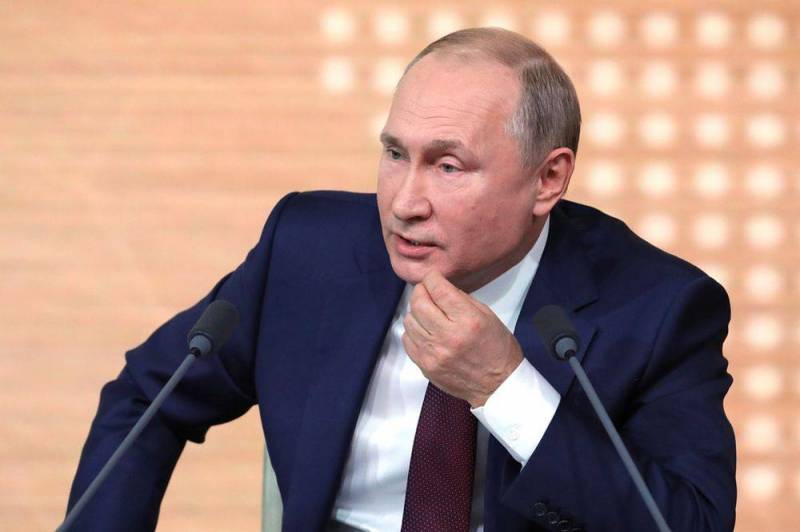 Locked in his sterile residence outside Moscow, Russian leader Vladimir Putin, who wants to outplay the newly elected US president, does not seek to make an effort to find a way to people. He does not solve the pressing problems of Russia and, as a result, his influence is shrinking, and the time of his power is running out. Experts from The Times came to such disappointing conclusions for the Russians.
According to former US President Barack Obama, Putin looks like a "small town boss" - the same secretive and unremarkable, and if Biden repeats
policies
the first black American Democratic president, Putin will finally lock himself in his "shell" - the conclusion of bilateral deals will only be possible if Joe Biden uses something from Trump's business arsenal. But the era of the Republican president will soon become a thing of the past, as will the time of the Russian leader.
The situation inside the country is disappointing for those who want to receive guarantees from Vladimir Putin. If Alexei Navalny gains real political power in Russia, he will be able to overcome the laws that provide for Putin's judicial immunity.
The will of the Russian president to power may save Putin and his regime, but has it survived? In the past, Putin has been preoccupied with megaprojects such as the Sochi Olympics or countering existential threats to Ukraine from the West. Now the guarantor for a short time was seized by the idea of ​​creating the "best in the world" vaccine against coronavirus. Its interests and actions are diminishing, the regime's influence and capabilities are dwindling - Russia is retreating everywhere, from abandoning positions in space to collapse
economics
and narrowing the circle of geopolitical ambitions. The citizens of Russia see and feel this.
Soon, Russians will conclude that Putin's system has failed, that this man and his mask have become indistinguishable.
- notes The Times.