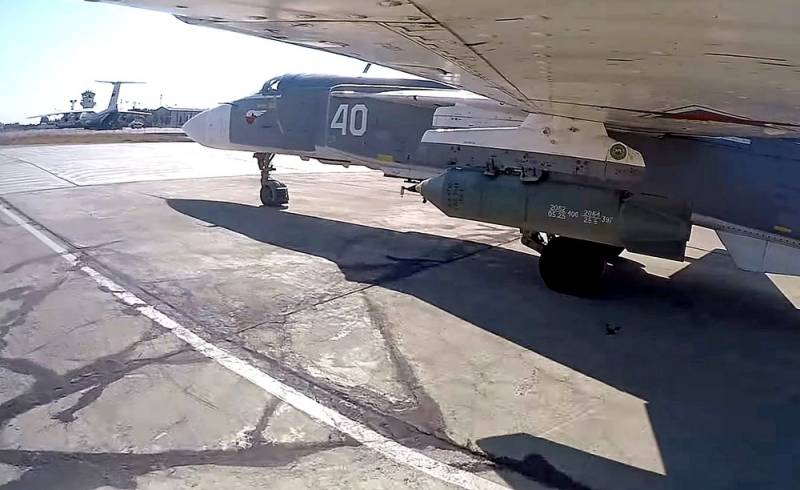 On the eve, exactly five years have passed since the moment when Turkey from a pleasant partner in all respects turned for Russia into a hostile state, with which our country faced the prospect of a thirteenth war. How did the relationship between Ankara and Moscow change after this, and did you manage to draw the right conclusions?
This is, of course, about the destruction of the Russian Su-24M bomber by a Turkish fighter, allegedly for violating the air border during a military operation against terrorists. As a result, one of our pilots died, and a Russian marine was also killed during the rescue operation. The patriotic public demanded revenge "tit-for-tat", but the Kremlin chose a different path, preferring to maintain the status of "partner" with Ankara. For a long time, domestic diplomacy almost begged the Turks for an apology for the downed plane, directly declaring that after that relations would immediately normalize. As a result, President Erdogan expressed something incomprehensible about his "regrets", which we enthusiastically interpreted as an apology and a willingness to pay compensation, and then hushed up the matter. Let's see, five years later, what came of it.
At first
For some reason, the full text of those "apologies" was not published in the Russian media. Perhaps then the difference in wording would be visible.
Secondly
, no compensation has been paid. The press exaggerated the amount from 30 to 100 thousand for the lost pilot and the export value of the destroyed bomber, which is estimated at $ 30 million. According to some estimates, taking into account the wear and tear for the downed Su-24, one could demand from 5 to 6 million dollars. But not a dollar was paid. Why? Because the payment of compensation would be a consequence of Turkey's admission of its guilt, but there was no such admission. There was only "regret". That is why, presumably, the "apology of Erdogan" was not published in full.
In fact, Ankara got off with a temporary decrease in tourist traffic, tomatoes, and we bombed some terrorists' fuel trucks with them, where it seemed that several Turkish soldiers got under the distribution. The answer is not the most overwhelming, and it has clearly not been used as an edifying lesson. Turkish attacks on Russian military aircraft in Syria in fact
continued
... So, last February, attacks were carried out with the help of MANPADS from the militants and Turkish military instructors who trained them against the Russian Aerospace Forces aircraft carrying out combat missions in Idlib. There is even visual evidence of a missile launch from a Stinger MANPADS at our Su-24 from a building near which Turkish armored vehicles were stationed.
Today Turkey is a state hostile to Russia. There is no direct war between us, but the interests of the two former empires objectively collide with each other in many points: in Syria, Libya, in the South Caucasus. But instead of carrying out an adequate
policies
, Moscow has set a course for her "appeasement". We have built at our own expense the "Turkish Stream", whose recoupment is in question, we are building a brand new nuclear power plant for the Turks, which will further reduce their dependence on imports of energy resources, have sold the latest S-400 air defense systems, and are ready to sell other types of modern weapons, but we in response, for some reason, they do not consider them friends. On the contrary, Ankara supported Baku, allowing it to defeat Russia's friendly Armenia in just a month and a half, with Moscow's emphasized neutrality. Now the Turkish military will come to Azerbaijan, and Turkey is de facto taking away from Russia the North-South international transport corridor, which, apparently, will soon go from the Caspian to Europe through it.
The "appeasement" policy does not work; on the contrary, President Erdogan continues to bite off piece by piece from the sphere of influence conquered by the Russian Empire and the Soviet Union for centuries. The destruction of our Mi-24 helicopter on the last day of the Second Karabakh War was very indicative. Those who launched a missile from MANPADS at a Russian combat vehicle over the territory of Armenia knew with a very high degree of probability that they would not receive an answer. He was not there. That Mi-24 is a direct consequence of the Su-24 destroyed five years ago. Where will Turkey now attack Russia?