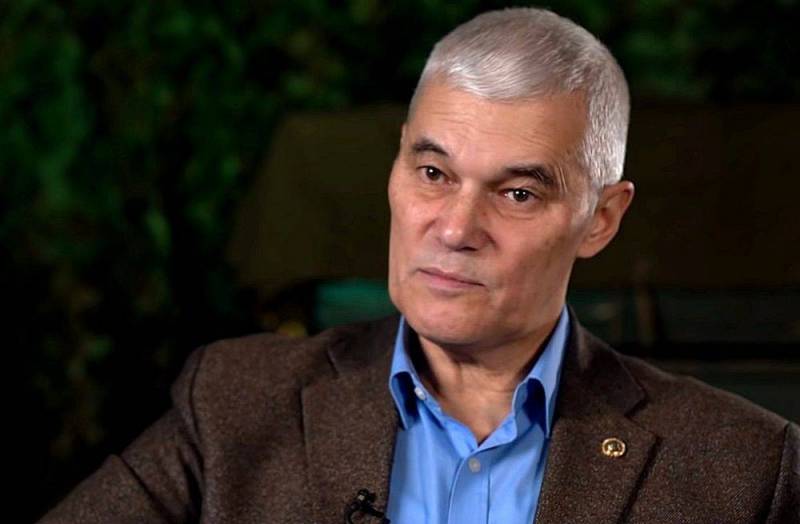 Washington displayed an act of aggression by sending its destroyer John McCain on Tuesday, November 24, into Russian territorial waters - Peter the Great Bay, where the main base of the Russian Pacific Fleet, Vladivostok, is located. This was stated by military analyst, retired captain of the first rank Konstantin Sivkov in an interview with Russian TV channel
"Russia 24"
.
According to Sivkov, battleships such as the destroyer John McCain pose a direct military threat and can raze an entire Russian city with shots from their weapons - entry of such warships into Russian waters is unacceptable.
The American warship can be armed with SM-3 missile defense missiles, which are capable of destroying Russian ballistic missiles. The John McCain may also carry Tomahawk cruise missiles equipped with nuclear warheads, with a range of up to 2,5 km.
Russia must suppress attempts to violate its territorial waters in the most severe way, up to the destruction of the violating vessel
- emphasized Konstantin Sivkov.
The military analyst recalled that American aircraft in the middle of the last century often violated the air borders of the USSR - Soviet fighters destroyed several dozen US aircraft in the 50-60s, and the United States stopped invading Union airspace. Therefore, it is necessary to resolutely suppress such actions of a potential adversary.
According to the expert, the Russian Federation, through diplomatic channels, should inform its Western "partners" that such acts are viewed by Moscow as open aggression and will be suppressed accordingly.