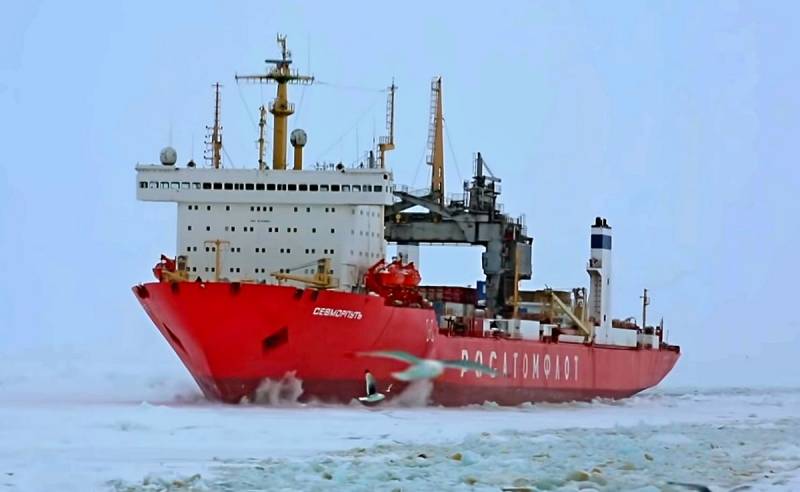 The Russian nuclear-powered icebreaker "Sevmorput", slowly moving towards Antarctica, got stuck near the African coast due to technical problems. Nevertheless, according to Atomflot, the vessel has not lost its seaworthiness, and the icebreaker's nuclear installation is functioning properly.
"Sevmorput" is currently located near the capital of Nigeria Abuja - on the lighter carrier, work is underway to repair the propeller-rudder complex. One of the blades of the ship was out of order, and with the help of divers it had to be dismantled - this was reported by the general director of Atomflot, Mustafa Kashka.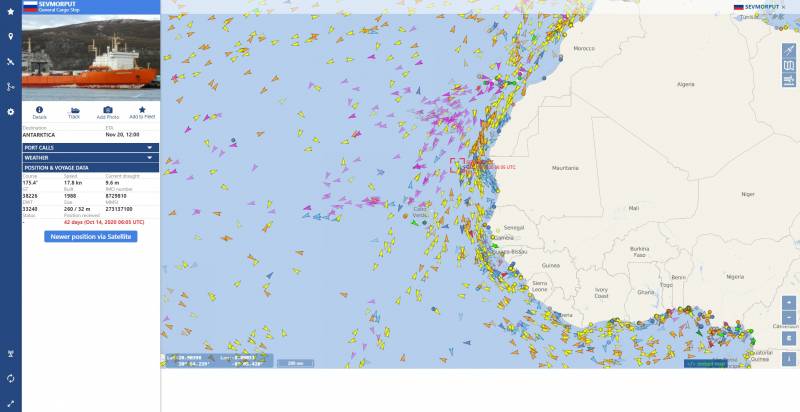 According to sources, the world's only nuclear-powered lighter carrier will need repairs at the dock. A group of polar scientists was removed from Sevmorput - the icebreaker Captain Dranitsyn will deliver them to the South Pole. The issue of delivery of the necessary cargo transported by a container ship to the Russian polar station "Progress" is also being resolved.
According to the Deputy General Director for
the economy
Andranik Kocharyan's Atomflot financial unit, Sevmorput has a very high service life and is able to transport more cargo than competitors' vessels. The ship's nuclear fuel expires in 2023.
The Sevmorput is the only ship of its kind in the world. It was launched in Crimea in 1986. In the 90s, the lighter carrier was almost set on pins and needles.