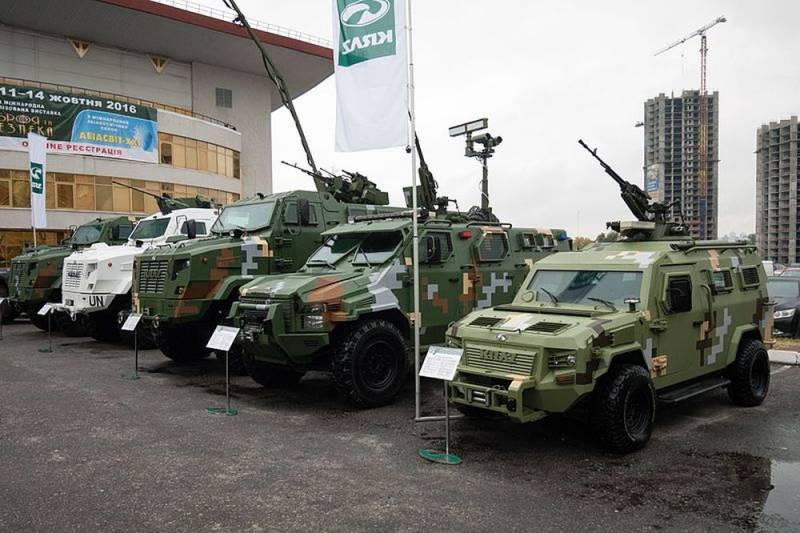 The deputy of the Verkhovna Rada of Ukraine from the Servant of the People party, blogger and publicist Maxim Buzhansky wrote on Facebook that the pride of the Soviet and Ukrainian automotive industry, the Kremenchug Automobile Plant (KrAZ) went bankrupt. After that, the people's choice ironically offered to make a film on this occasion.
It is necessary to shoot a film about bankruptcy, it will be creative
- said Buzhansky.
The deputy's readers confirmed that the trade in imported goods in Ukraine is flourishing, and now it has won over the domestic engineering industry. In their opinion, the film should describe how the Soviet legacy was wasted in 30 years.
It should be noted that recently in Ukraine
showed
MLRS "Bureviy" ("Burelom" or "Uragan" Rus.), Which should replace Soviet products. Then many noticed that this MLRS was made on the basis of the T815-7T3RC1 chassis from the Czech Tatra, and not on the basis of the domestic KrAZ, which is much cheaper and better suited.
It should be noted that Petro Poroshenko began to "kill" KrAZ when he organized a joint assembly of Belarusian MAZ trucks at the site under his control. At the same time, no matter how hard KrAZ tried, how varied
equipment
did not develop for the Ministry of Defense and other departments, and orders were given to him on a leftover basis. Now Vladimir Zelensky has brought the business started by his predecessor to its logical conclusion.
We remind you that PJSC "AvtoKrAZ" is an industrial wing of the financial and industrial group "Finance and Credit". The main beneficiary of this structure is the Ukrainian oligarch Konstantin Zhevago, against whom Russia imposed sanctions in 2018.