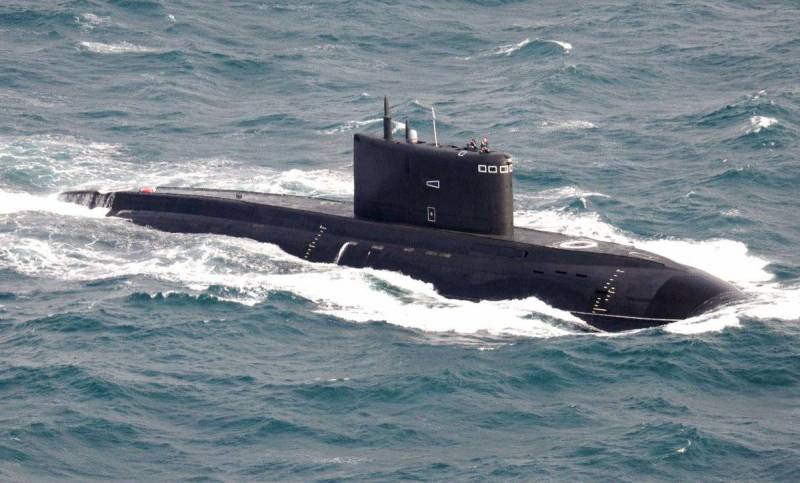 In the 80s of the twentieth century, Stockholm and Moscow almost fell out, and between the nuclear superpowers - the USSR and the United States - a conflict could be provoked due to the characteristics of some inhabitants of the Baltic Sea. But the countries did not know about it then, writes the IFLScience edition.
It all began when a Soviet submarine ran aground in 1981 on the southern coast of Sweden, just 10 kilometers (6,2 miles) from the Swedish naval base. Stockholm saw this as proof that Moscow regularly violates its sovereignty and infiltrates Swedish territorial waters. However, the USSR assured that there was a breakdown on board the submarine and the crew was simply forced to enter the waters of Sweden.
After a while, the submarine went into international waters. However, Stockholm decided to be on the alert, fearing that the Soviets might secretly be close to their shores. Swedish ships and submarines regularly picked up incomprehensible acoustic signals while searching for the "enemy". They searched hard and found absolutely nothing. This went on for a long time.
For 15 years the Swedes thought that Russian submarines were invading their waters. But they found only strange noises. In Stockholm, they really could not understand what was happening. By that time, the "cold war" had ended and the USSR had ceased to exist, but the noise did not stop. Sweden began to suspect Russia that she was mocking her.
In 1996, Magnus Wahlberg, a professor at the University of Southern Denmark, took part in the study of strange signals.
We were taken to some secret room under the Bergen naval base in Stockholm. We were there with military officers who let us civilians listen to these sounds
- he said back in 2012.
It looked like someone was frying bacon. Like little air bubbles coming out underwater, not the noise of propellers
- he specified.
After that, he and a colleague began their research. As a result, they found that the recorded sounds had nothing to do with the submarines.
Herring has a swim (air) bladder that is connected to the anal duct of the fish. It is a unique compound found only in herring. The fish can squeeze it and release (bleed off) excess air
- he explained.
This type of fish swims in giant schools in the Baltic, which can reach an area of ​​several square kilometers and a thickness of up to 20 meters. If something frightens her, she goes to the depth, for which she releases a certain amount of gas from the bubble. Considering the number of individuals in the school, this created a noticeable noise, which was recorded by the Swedish military.
For 15 years, Sweden listened to herring gasping, mistaking them for Soviet and then Russian submarines.