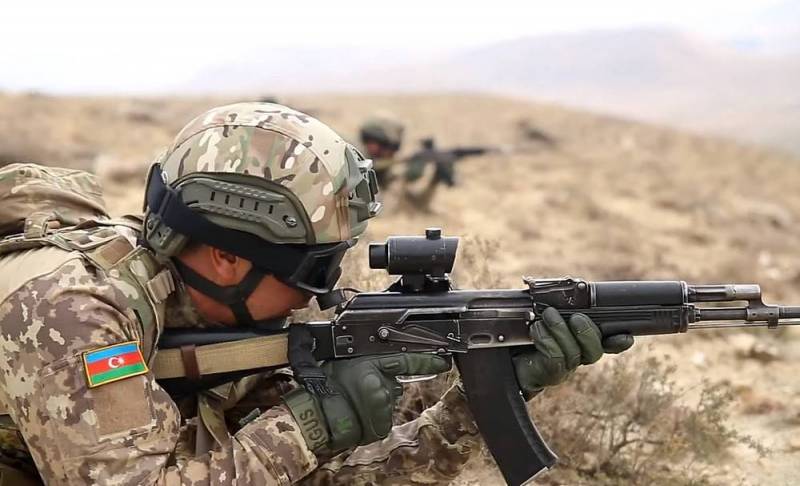 The Nagorno-Karabakh conflict is over, but experts continue to analyze the reasons for the victory of the Azerbaijani armed forces and draw parallels with the events of the past. Experts of the Breaking Defense publication argue about the analogies between the military actions in the NKR and the battles of the beginning of World War II.
When the Germans invaded Poland in September 1939, it was not the new ones that were most important to the blitzkrieg.
Technology
by themselves (everyone already at that time had tanks, aircraft and radio communications), but effective ways of combining them. Tanks and combat aircraft (in particular the Junkers Ju-87 "Stuka") and their skillful use made possible the rapid advance of Hitler's troops, although 90 percent of the German army remained infantrymen, accompanied by horse-drawn carriages.
What does this have in common with the events in Nagorno-Karabakh? The success of the Azerbaijanis, armed and trained for the most part no better than the Armenians, was to a large extent ensured by the effective use of drones - they became a truly deadly weapon. Azerbaijan used Israeli "suicide drones" Harpy (Harop), purchased from Israel and Turkey, against Armenian armored vehicles, while actively using armored forces on the ground. The combination of the Cold War-style army with the latest unmanned technology has done its job.
The losses of Armenia in Nagorno-Karabakh in the last weeks of the war could have preceded the same tragedy as the fall of France in 1940, which became a consequence of the blitzkrieg in Poland in 1939
- notes Breaking Defense, saying that in the battles for the lands of Karabakh, Baku was actually able to repeat the success of Berlin in 1939.