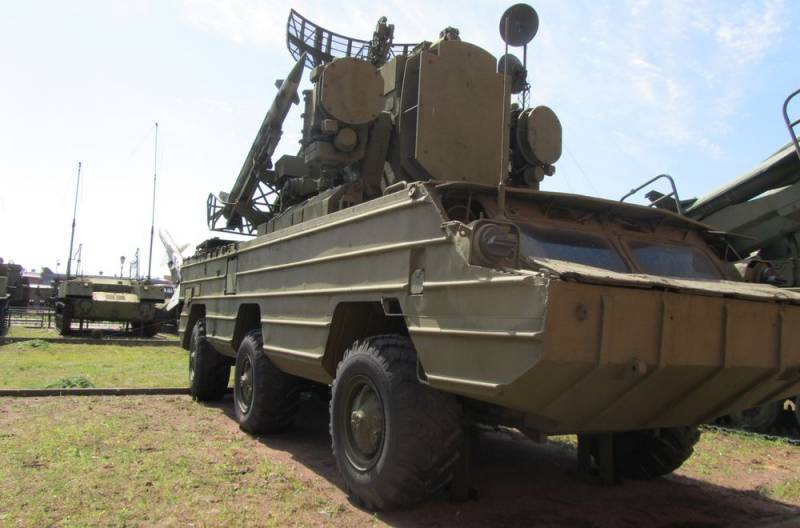 Most of the Soviet 9K33 Osa anti-aircraft missile systems, which were in service with the Armenians in Nagorno-Karabakh, did not justify themselves in combat conditions. Rockets fired from these air defense systems often fell into their positions. It is reported by the Azerbaijani edition Oxu.az, referring to a video posted on the Web showing the awkwardness of shooting.
An amateur video posted on Youtube, although taken from a long distance, clearly demonstrates how the Armenians unsuccessfully tried to use the Osa air defense system. The video clearly shows how the first rocket is launched, after which it falls down the slope from the air defense missile system located in a mountainous and wooded area. You should run the second rocket, which also falls to the side, a few hundred meters from the SAM.
In 2019-2020, Armenia received from Jordan 35 9K33 Osa air defense systems and missiles for them, which Amman removed from service. After the purchase, these air defense systems were allegedly modernized and equipped with new electro-optical equipment, which made it possible to detect and track targets unnoticed by the enemy.
However, on the first day of the counter-offensive operation, September 27, 2020, the Azerbaijani army destroyed 14 such air defense systems. In the period from September 28 to November 10, 45 more units were destroyed, the publication sums up.
Note that, according to the expert community, the Azerbaijani army
destroyed
26 units of Armenian air defense systems. Moreover, these include
C-300PS
и
"Tor-M2KM"
Armed Forces of Armenia, which were not in service with the Defense Army of Nagorno-Karabakh.