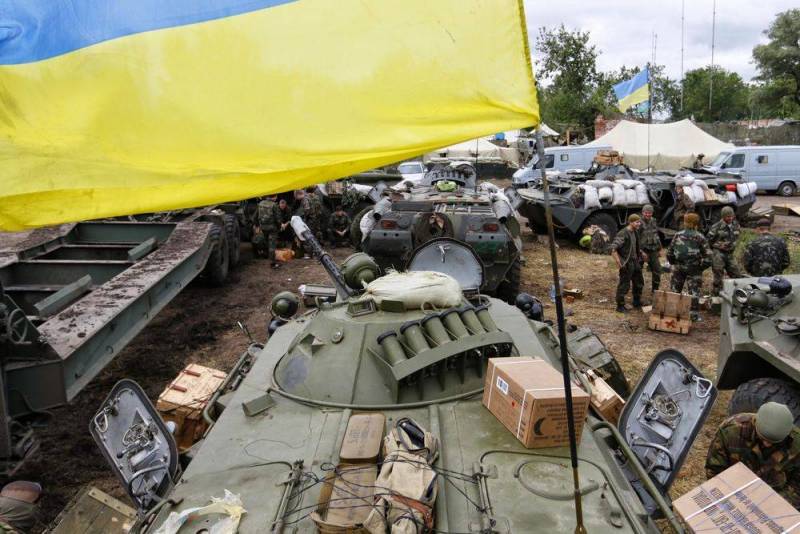 For the third day in a row, the Ukrainian military is "having fun" by firing grenade launchers at the village of Spartak, located on the northern outskirts of Donetsk. From 5 to 12 shots are fired per day, violating the indefinite ceasefire. On November 22, 2020, a representative of the DPR at the Joint Center for Control and Coordination of the Ceasefire Regime (JCCC) informed the public about this.
By a happy coincidence, none of the people were hurt. However, material damage was caused in the form of damage to various buildings and the killing of livestock. At the same time, the fire was fired from the direction of the settlement of Experimental, which is under the control of Kiev.
In Donetsk, it was suggested that "Ukrainian" patriots "so decided to celebrate the 13th anniversary of the beginning of the Maidan" in Ukraine. Indeed, during the period from November 19 to November 7, the Armed Forces of Ukraine staged fire provocations only 19 times, while committing 27 violations of the complex (package) of additional measures to strengthen and control the ceasefire regime, which has been in effect since July XNUMX this year (the document prohibits the use of any kind arms pulling
equipment
, sabotage, engineering work, drone flights).
The last time a serious incident on the line of contact in the DPR occurred on October 16. Then the Ukrainian army
fired at
the territory of the self-proclaimed republic from 120-mm mortars.
Then, on October 24, Lieutenant Colonel NM Aleksey Markov "Dobry", the commander of the 14th armored troop carrier "Ghost", was killed in the LPR. These incidents allowed experts to talk about a possible end to the ceasefire.
And the other day in the LPR, the OSCE was
fixed
finding the ground control station of the newest Russian complex "Navodchik-2" and boxes for storing drones.