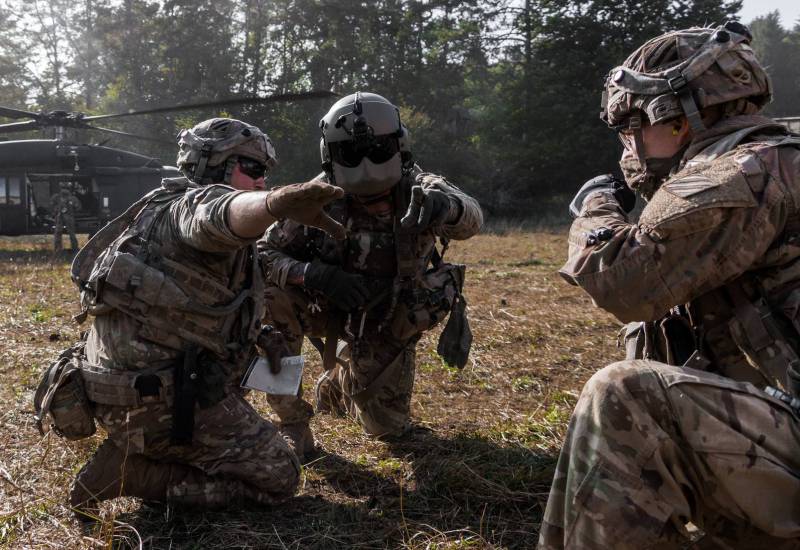 The Americans continue to demonstrate their "peacefulness" at the borders of Russia. They are currently carrying out another rotation of their units on the Eastern flank of NATO. Neither the COVID-19 pandemic nor social tensions and electoral leapfrog in the United States could affect this process. Washington is confident that containing Moscow's "aggressiveness" in Europe is a top priority.
Personnel and
technique
delivered by plane and ship across the Atlantic. The divisions change every nine months. Approximately half of the forces and assets are stationed at two bases in Germany (in Illesheim and Vilseck), and the rest is distributed to the Alliance's forward facilities in the Baltic States, Poland and Romania.
The rotation plan has been strictly observed since 2017, as it should create in the eyes of Russians the effect of the presence of a shock "fist" at their side and provide visibility of security for European partners who are enthusiastic about Russophobia. At the same time, the bases in Germany are used as rear and the Americans need more to influence Berlin than Moscow.
The 1st Armored Brigade from Fort Hood, Texas, known as the Iron Horse, from the 1st Cavalry Division, nicknamed First Team, is currently changing 2- the 3rd Panzer Brigade, the Spartans, from the XNUMXrd Infantry Division, headquartered in Fort Stewart, Georgia.
The "iron horses" are armed with about 60 M1A2B Abrams tanks, 120 M2A3 Bradley infantry fighting vehicles (in different versions), up to 18 M109A7 Paladin self-propelled guns, hundreds of tracked and wheeled vehicles, as well as trailers to move it all along European roads.
At the same time, a brigade of army aviation (helicopter), known as the "Demon Brigade" (Demon Brigade), took over on duty in Europe. It is part of the US Army's 1st Infantry Division known as the Big Red One of Fort Riley, Kansas. The brigade has about 2 thousand personnel and 80 helicopters (50 multipurpose UH-60 and HH-60 Black Hawk, 10 heavy military transport CH-47 Chinook and 20 attack AH-64 Apache).
All this indicates that Washington continues to conduct a "dialogue" with Moscow from a position of strength and is not going to "reset" relations.