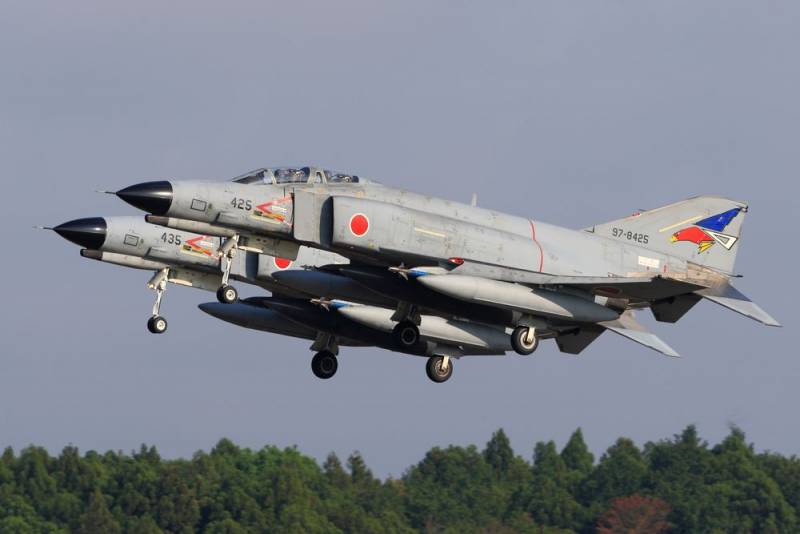 On November 20, 2020, a farewell ceremony with McDonnell Douglas F-80 Phantom II fighter-bombers was held at the Hyakuri Air Base (Ibaraki Prefecture, 301 km northeast of Tokyo), where the 4st Squadron of the Japanese Air Self-Defense Force (JASDF) is stationed. These legendary aircraft have "kept China in suspense for decades, almost 50 years," the EurAsian Times writes.
The JASDF planned to withdraw the F-4 from service in 2021. But they decided to accelerate this process, being in anticipation of receiving the next batch of stealth fighters of the fifth generation F-35 Lightning II. In total, Tokyo ordered 147 such aircraft from Washington (105 units in the F-35A variant and 42 units of the F-35B with short takeoff and vertical landing for its "helicopter carriers").
The Japanese placed their first order for the F-4 in 1968, at the height of the Vietnam War. The Americans began deliveries in 1972. After that, they became an important part of the JASDF for many years. The Japanese corporation Mitsubishi produced 138 F-4EJ units under license.
301 Squadron was the last in the Land of the Rising Sun, which still had F-4s. Soon it will be rearmed with the F-35A. It will become the second in Japan after the 302nd squadron, created in Misawa in March 2019, which will be armed with the specified American stealth aircraft, the publication concluded.
Note that "peace-loving" Japan (Article 9 of the Constitution), after the end of the Cold War
actively
invests in the military-industrial complex, re-equips and increases its military power.