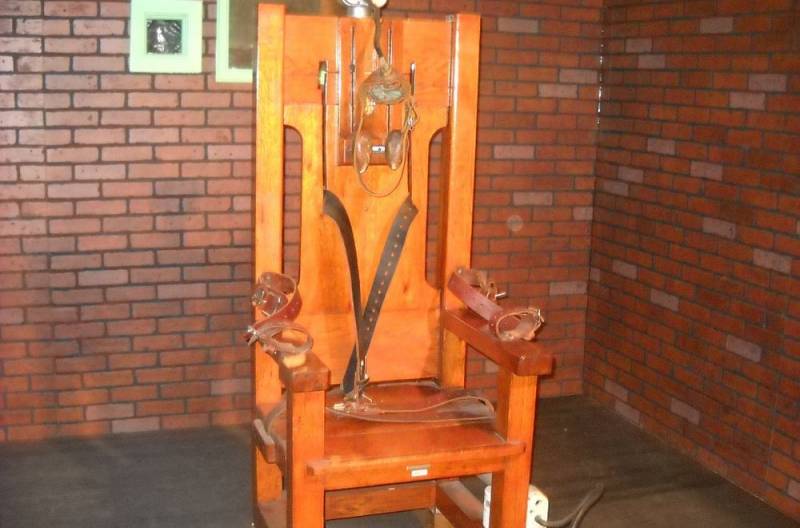 The European Union continues to unceremoniously interfere in the American elections in particular and the internal affairs of the United States in general. Brussels once again expressed extreme concern and condemned Washington's resumption of the death penalty, urging the White House administration to abandon the practice.
It should be noted that the Europeans very selectively and "democratically" approached the problem they identified. They praised the American regions and pretended to repeatedly emphasize that a similar problem exists in the United States exclusively at the federal level. At the same time, the execution of sentences in 28 American states for some reason does not really bother Europeans.
The EU expresses its deep concern over the latest executions on death row in the United States on 19 November 2020, the first executions during the presidential transition
- reads the official statement released by the European External Action Service.
Europeans noted that after the US administration's decision in July 2020 to resume the death penalty at the federal level, eight prisoners sentenced to death have already been executed, and six more are to be executed in December this year and January 2021. And, judging by All in all, the EU doesn't really care how much the US will be executed in February and the following months. But attention was focused on the "decisive rejection" of the death penalty as such by the Europeans. Therefore, Washington, represented by the current US President Donald Trump, must urgently change its mind and reverse its decision.
We strongly reject such punishment. Large numbers of executions at the federal level run counter to dramatic reductions in the use of the death penalty in individual U.S. states and global trends
- is summed up in the EU statement without specifying and citing statistics.
Note that currently the laws of various US states provide for five methods of killing criminals: hanging, shooting, electric chair, gas chamber and lethal injection. The choice is rich. In 2016, following a referendum (61% for, 39% against) the death penalty was reinstated in Nebraska. In 2015, the "democratic" state of California passed 15 capital punishment sentences, while the US Federal Court issued only 1 such verdict.