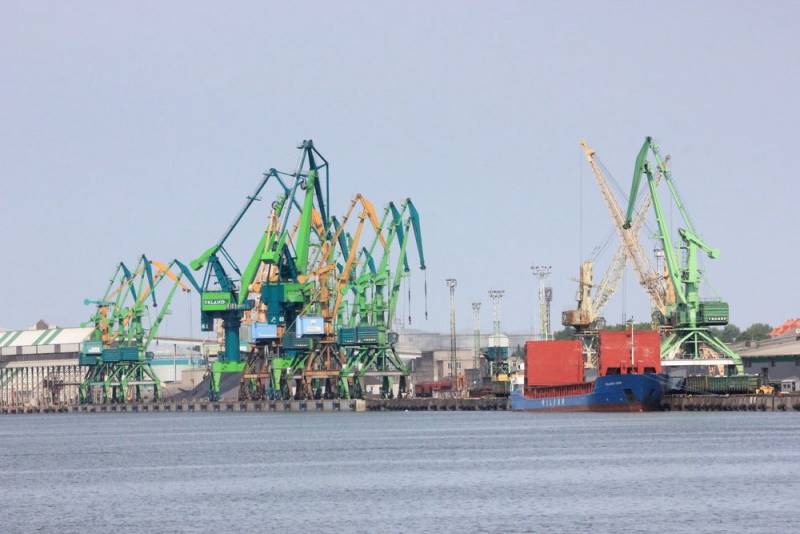 Vilnius is ready to ruin the Klaipeda port for the sake of the West's victory over Minsk. The Lithuanian authorities want to impose serious sanctions on Belarus and hurt themselves.
Lithuanian President Gitanas Nauseda recently announced that Vilnius and Warsaw proposed to the European Union to impose restrictions on Belarusian enterprises that "support" Belarusian leader Alexander Lukashenko. Prior to that, the western neighbors of Minsk were limited to symbolic gestures and educational measures, in the form of personal sanctions. Now everything can be much more serious and sensitive.
This should be the third package of sanctions that will be directed against legal entities and enterprises.
- said Nauseda at a joint briefing with Polish President Andrzej Duda.
By making such proposals to the EU, the Balts can show the rest of the Europeans an example of how to sacrifice their interests for the sake of something incomprehensible in order to "crush the last dictatorship of Europe." Brussels has not yet responded to the initiative and keeps silence, which is painful for Vilnius and Warsaw.
Therefore, Lithuania has a great chance to demonstrate its adherence to "democracy" and NATO, independently refusing the transit of Belarusian goods and transshipment through their ports, without waiting for the verdict of European officials.
True, Lithuanians need to be reminded that the port of Klaipeda accounts for 6-7% of the country's GDP. About a third of its cargo turnover is made up of goods from Belarus. Hence,
economy
Lithuania may immediately "sink" by 2-2,5% of GDP. Moreover, this will happen during the COVID-19 pandemic, when entrepreneurial activity is already not the highest.
Apparently, Vilnius did not take Lukashenka's words seriously,
said
them in September that Minsk could deprive Lithuania of cargo from Belarus if the pressure becomes sensitive. However, apparently, having applied to the EU, the fearless Balts decided to try their luck, the newspaper summed up.