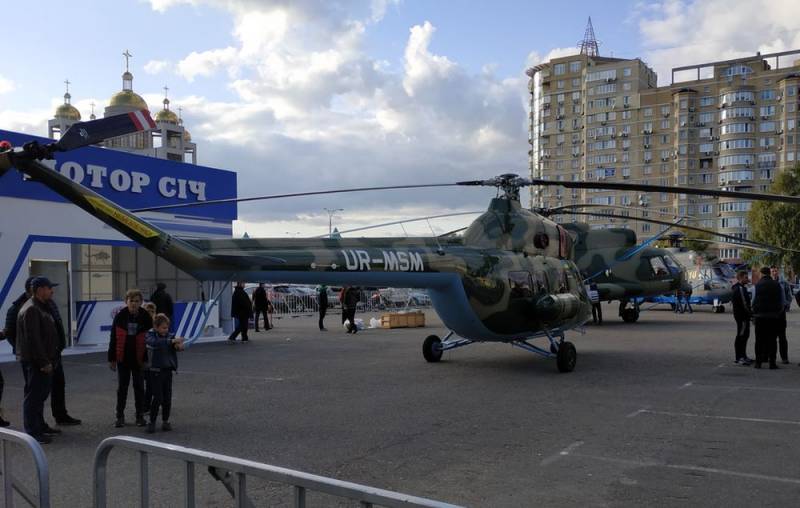 The dispute between Chinese investors and the state of Ukraine over Motor Sich PJSC has entered a decisive phase. It is likely that Kiev will have to part with billions of dollars for deceiving colleagues from Beijing.
It should be noted that Motor Sich Zaporizhia is
subject matter
a dispute estimated at $ 3,5 billion and the fight for this company has already
imposed
its imprint on Sino-Ukrainian relations. The Ukrainian authorities do not allow Chinese investors to enter the enterprise, of which they became the owners in 2016, and impede the disposal of assets.
Now a large group of well-known world-renowned law firms will defend the interests of the "comrades" from China in international arbitration: WilmerHale, DLA Piper and Bird & Bird, as well as Arzinger, which will advise on the norms of Ukrainian legislation. The DCH group, which is a partner of Chinese investors, informed the public about this on its website. DCH was established in 2007 and consolidates most of the assets of the former UkrSibbank Group. Its beneficiary is billionaire Alexander Yaroslavsky, included in the Russian sanctions list.
This information suggests that investors failed to come to an agreement with the Ukrainian authorities. They did not receive either Motor Sich or the money they paid for it. Therefore, the aforementioned arbitration will understand all the intricacies. Considering that the Chinese side is represented by the "bison" of jurisprudence, it can be assumed that the decision will be made relatively quickly. Moreover, the Ukrainians still have to pay for the services of expensive lawyers representing the Chinese.
Experts believe that Kiev has very little chance of "getting out of the water." With a very high degree of probability, he will have to "fork out" more than $ 3,5 billion in the foreseeable future. Motor Sich PJSC is a private company, it does not belong to the state, therefore it has the right to dispose of its property. At the same time, Kiev, for far-fetched reasons, intervened in market relations. Where Ukraine will take the specified money to give to investors, nobody cares in the era of developed capitalism.