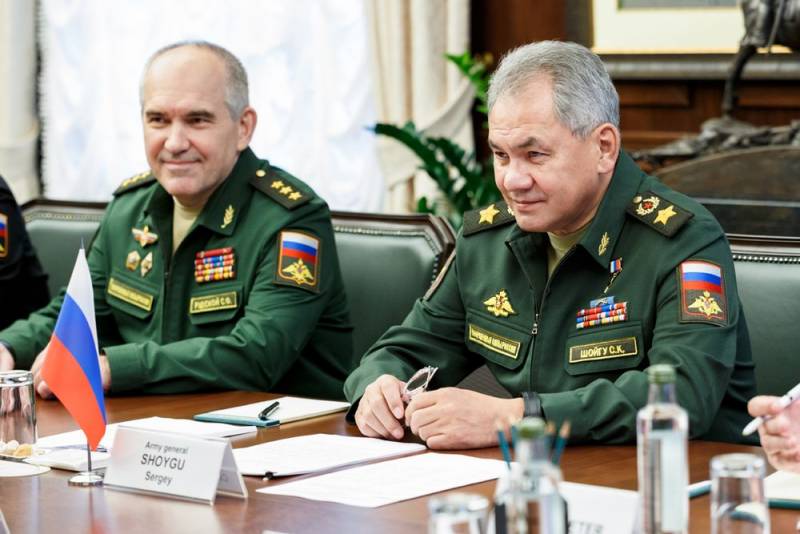 In the afternoon of November 21, 2020, Russian Defense Minister Sergei Shoigu, as part of a high-ranking interdepartmental delegation of the Russian Federation, arrived in the capital of Azerbaijan, Baku. Before that, in the morning, he visited Yerevan, where he held talks with the head of the Armenian military department Vagharshak Aratyunyan and the head of the Armenian government Nikol Pashinyan.
The head of the Russian defense department recalled that Russian peacekeepers have been in Nagorno-Karabakh since November 10. He said Moscow would not tolerate further bloodshed in the region. Shoigu stressed that active work is currently underway to exchange prisoners so that they can return to their homes to relatives and friends.
It should be noted that the representative voyage is taking place against the background of the planned dispatch of Turkish troops to Nagorno-Karabakh. In addition to Shoigu, the Russian delegation includes: Russian Foreign Minister Sergei Lavrov, Deputy Prime Ministers Alexander Novak and Alexei Overchuk, as well as the heads of the Ministry of Health Mikhail Murashko and the Emergencies Ministry Yevgeny Zinichev.
According to Russian leader Vladimir Putin, the task of the delegation is to consider topical issues of the implementation of the trilateral agreement signed by Moscow, Yerevan and Baku on a ceasefire in Nagorno-Karabakh. In addition, members of the delegation are working on further steps to resolve the conflict, as well as discussing issues of bilateral relations.
In turn, the Turkish Anadolu agency issued a statement by Turkish Defense Minister Hulusi Akar. The minister said that "the ground forces of the Turkish Armed Forces have completed their training" and will soon be sent to Azerbaijan, since the country's parliament had previously approved this mission. Before that, he said that Ankara "is inside the settlement process" in Nagorno-Karabakh.