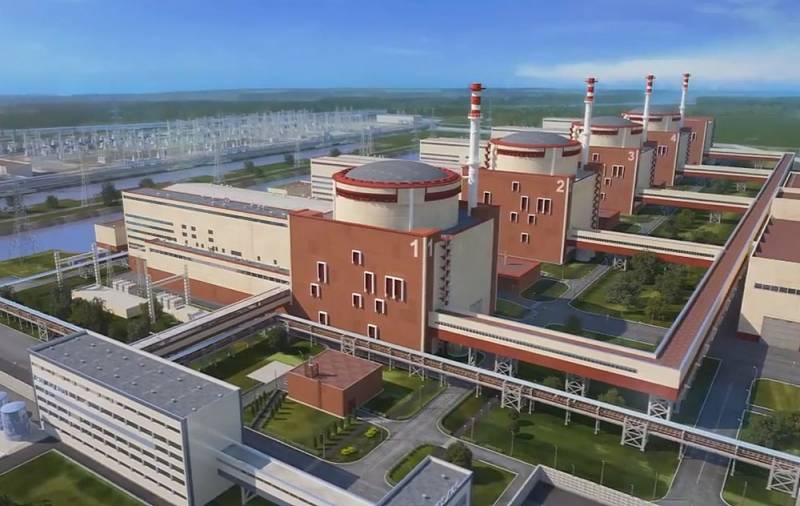 Rosatom is ready to expand the composition of the consortium (alliance) participating in the tender for the construction of the Belene NPP. Thus, Russia will share the energy project in Bulgaria with other stakeholders. The Bulgarian Internet publication Mediapool writes about this, referring to the statement of Kirill Komarov, a member of the board of the Russian state corporation, First Deputy General Director - Director of the Development and International Business Unit.
The consortium, of course, does not exhaust the list of international companies that can take part in this project.
- said Komarov at a briefing, stressing the importance of creating an alliance.
Komarov clarified that the consortium is needed to bring together all the best that is available today.
Including Russian nuclear
Technology
, French turbines and Franco-German developments in the field of automated control systems for electrical engineering
He explained.
He explained that due to the COVID-19 pandemic, potential investors do not have access to the information room, where all data about the project is collected. The date of acquaintance with this information has been postponed several times. He expressed the hope that at some point the infection will cease to pose a threat and it will be possible to return to normal work.
Rosatom expects the Bulgarian government to propose a mechanism by which investors will be able to recoup their investments in the project. Komarov recalled that Sofia wants to implement the project on a purely market basis without government guarantees.
To be honest, I do not know of such a precedent
- added Komarov.
In his words, such projects are implemented either with serious interaction with the state, or with the receipt of certain guarantees of return on investment from electricity production. As an example, he cited the Hanhikivi-1 NPP project in Finland, where all shareholders are electricity consumers.
In Bulgaria, at the moment, there is no mechanism for returning the invested funds, except for the sale of electricity on the free market
He summed up.
In June 2020, Rosatom signed a Memorandum of Understanding with Framatom (France) and General Electric Steam Power (USA) for the Belene NPP project. Other contenders include the China National Nuclear Corporation (CNNC) and the Korea Hydro and Nuclear Power Company (KHNP).