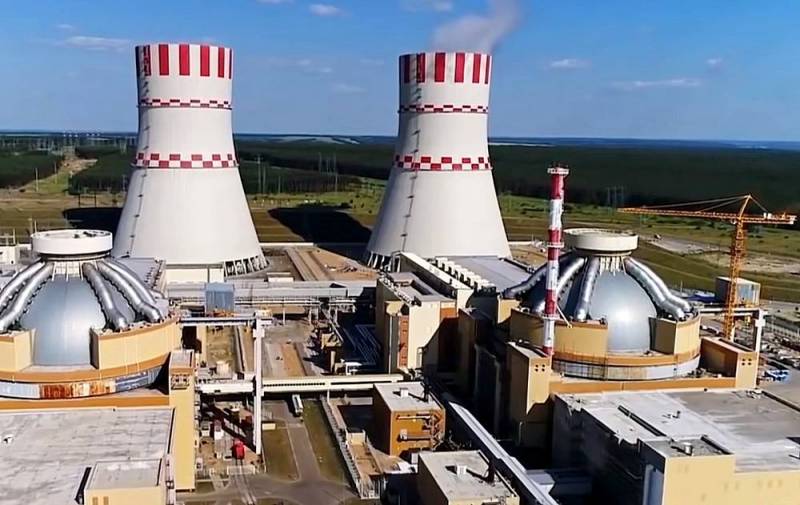 The nuclear power plant built and started to operate in Ostrovets on the territory of Belarus meets the highest international safety standards, Vitaly Polyanin, Vice President of Atomstroyexport, head of the Belarusian NPP construction project, made this statement in an interview
"Kommersant"
.
The issue of the publication concerned whether there are real reasons for concern in Vilnius and Riga regarding the safety of the nuclear facility erected by specialists from Russia. Polyanin assured the journalists that the Baltic neighbors of the Russian Federation and Belarus have nothing to worry about.
This is a completely new level of safety ... The BelNPP project has undergone a thorough examination by the IAEA, we have implemented all the recommendations, including the exclusion of events at the Fukushima-1 NPP, and are ready to show this to our opponents
- noted the vice-president of Atomstroyexport, a subsidiary of Rosatom, responsible for the construction of nuclear power plants in other countries.
Built on the basis of a water-water power reactor, the Belarusian nuclear power plant is distinguished by an increased level of safety, which makes it possible to speak of it as a "3 plus" generation facility - such nuclear power plants implement a "passive safety" system capable of operating without direct operator intervention even in the event of complete de-energization of the station.
IAEA supports this project - agency has confirmed it is the safest project in the world at the moment
- stressed Vitaly Polyanin.