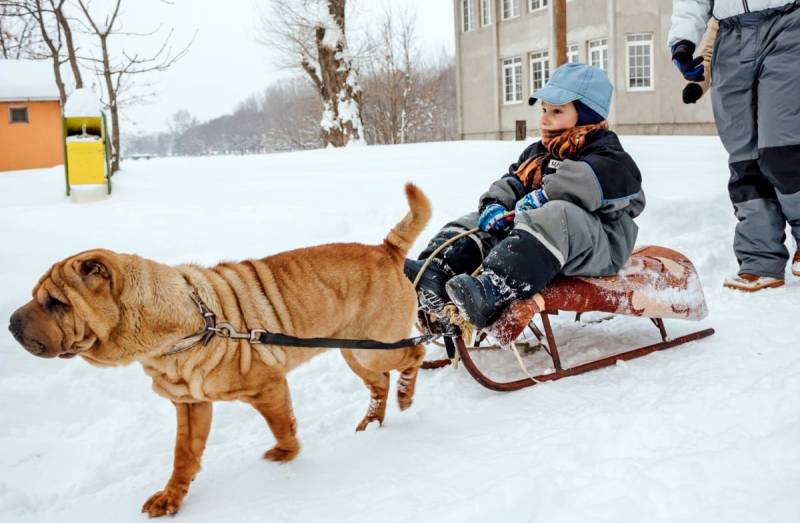 There is only a week and a half left before the start of the new calendar winter. Last winter was abnormally warm, and seriously affected the entire world
the economy
... But what will it be like at the junction of 2020 and 2021? What should we prepare for now?
The outgoing November presented the Russians with an unpleasant surprise in the form of freezing rain, and, according to the forecasts of meteorologists, now one must always be mentally prepared for them. According to the head of the Hydrometeorological Center Roman Vilfand, this is a rather dangerous natural phenomenon that can easily disrupt electricity and water supply, break trees and even lampposts due to icing:
In the lower layers, temperatures are negative, and at an altitude of 1000–1500 meters, positive values, and even higher negative ones. In such a situation, the snowflake first melts and then freezes. It turns into a piece of ice with rain inside.
On the eve, freezing rains took place in the Russian capital and Primorye. In Vladivostok, more than one hundred thousand people were left without electricity and Internet access. Due to the additional weight, a concrete slab even fell off the roof of the house, which actually cut the car. By a happy coincidence, there were no casualties: the driver barely managed to get out of it.
Ice rains themselves are not an anomaly, but now their frequency, intensity and duration may increase. The climate is changing rapidly, and most of the territory of Russia is open to the movement of atmospheric eddies, cyclones and anticyclones from the north and south. At present, in the European part of our country, the temperature is 8-10 degrees above normal, in north-western Siberia - by 20 degrees. In the southern part, on the Volga, the temperature is below normal by 6-8 degrees, in the Kuban and Stavropol regions it is colder by 4-6 degrees than usual. In Moscow and the Moscow region around zero.
The coming winter may turn out to be just as unstable and heterogeneous. So, December will continue to delight with unusually high temperatures. Frosts are not expected this month in harsh Siberia, Yakutia and the Urals. However, in Moscow and St. Petersburg, the beginning of the calendar winter will be colder than usual, heavy snowfalls will be replaced by moderate frosts. In the south of Russia in December the minimum amount of precipitation is expected, the average temperature will be + 4 degrees.
January will be cold. In both capitals, the thermometer will drop to minus 14 degrees. This winter month in Moscow is expected to be quite snowy. In Siberia and the Volga region, it will also be colder than normal. In the south of the country as a whole there will be little rainfall, but Sochi will begin to sink in snow and rains. In Crimea - up to minus 5 degrees.
February 2021 is expected to be warmer than normal, unpredictable thaws are possible. In Central Russia, the average temperature will be at minus 4 degrees, in the Urals - minus 12, and in both capitals it will fluctuate from minus 9 to minus 11 degrees. Heavy snowfalls and piercing winds are expected. In Crimea, there will be precipitation in the form of sleet and rains.
This warm and unstable weather is expected to last until March. It should be borne in mind that in any long-term weather forecast, nature can carry its own significant adjustments.