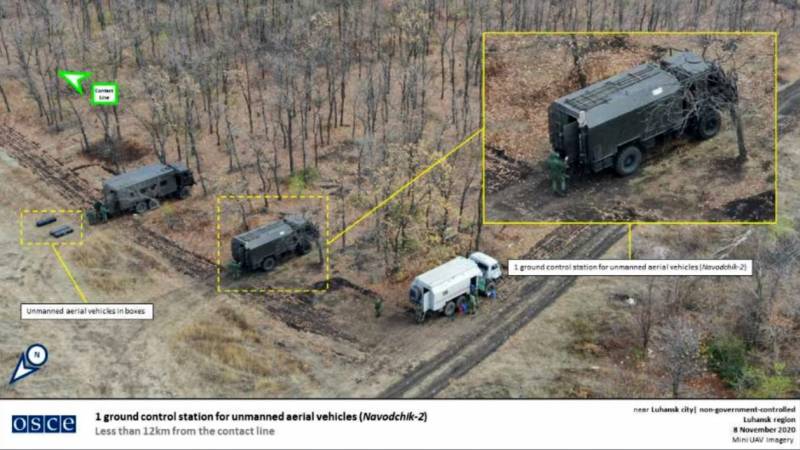 In Lugansk, the location of the newest Russian complex "Gunner-2" was recorded - this combat
technique
was first seen during hostilities in the Donbass. According to OSCE observers, Gunner-2 is located 12 kilometers from the contact line of the parties.
The first data on the location of the Navodchik-2 ground control station in Donbass was contained in the OSCE SMM reporting materials of November 14, 2020 - this technique was noted in the November 10 report, but in the new document it was identified precisely as the UAV control point " Gunner-2 ". Three boxes for storing and moving unmanned aerial vehicles were seen near the control station.
"Gunner-2" is used when performing military and special-purpose tasks - in particular, it is used to find out the coordinates of objects for MLRS and cannon artillery. The complex includes a ground control station, drones of the "Granat" type 1-4 - in total, the use of seven drones is provided, the range of which is from 10 to 100 km. Previously, the complex was used at a Russian base in Armenia, as well as at military exercises in Tskhinvali (South Ossetia).