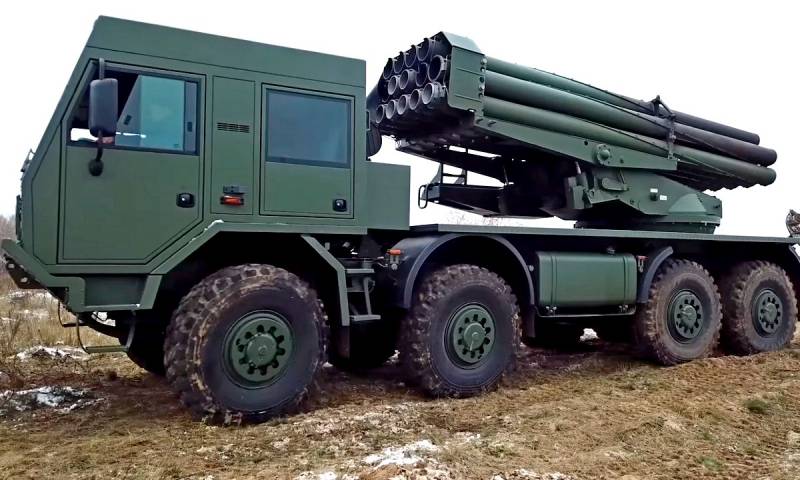 The new MLRS "Bureviy" ("Burelom" Russian) was tested in Ukraine. Testing of the multiple launch rocket system, which should replace the Soviet "Hurricanes", was carried out by the Shepetivka Repair Plant. The corresponding YouTube video was published by Defense Express.
It is reported that "Burelom" will be able to fire both old and new shells. At the same time, the latter will be able to hit targets at a distance of up to 65 km, which is almost twice the Hurricane indicator. Design bureau "Yuzhnoye" was engaged in the development of these ammunition.
Another feature of the new MLRS is the digital control system. Now targeting can be carried out using reconnaissance UAVs, which will minimize the time from detection to destruction as much as possible.
The Bureviy MLRS was built based on the T815-7T3RC1 chassis from the Czech Tatra. The upgraded launcher is equipped with one container holding sixteen 200mm rockets.
The Ministry of Defense of Ukraine declares that if Burelom successfully passes all tests, the question of the transition of the Armed Forces of Ukraine to new wheeled platforms that meet all NATO requirements with further localization of their production in the country will be considered.