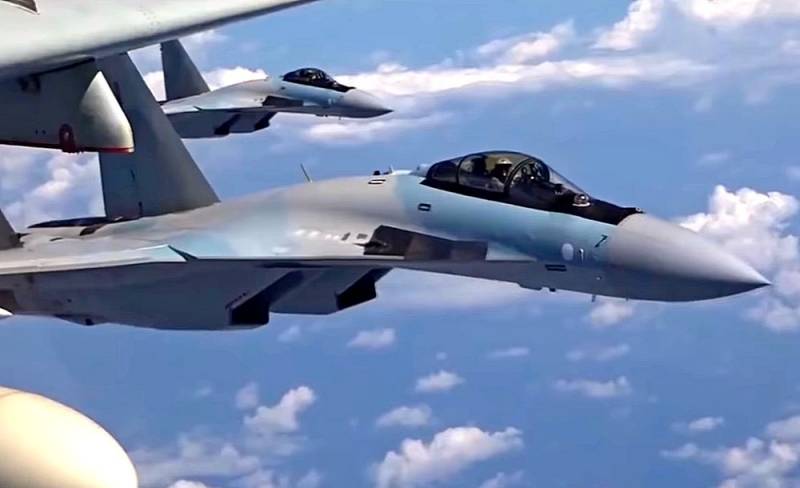 Amid growing pressure on Turkey in the Eastern Mediterranean due to ongoing territorial disputes with Greece, which received French support in defending its claims, the Greek Ministry of Defense announced the need to purchase F-35A stealth fighters from the United States. How Ankara can respond to such a move by Athens, The Military Watch Magazine argues.
Turkey was negotiating the purchase of Russian Su-35 fighters and showed great interest in purchasing even more advanced Su-57s. But orders for these combat aircraft have not been received, so the ability of the Turks to withstand the F-35 remains limited. Retired Turkish Major General Nejat Eslen said that Turkey can rely on its recently supplied Russian S-35 air defense systems to counter the Greek F-400s - the notorious "invisibility" of the F-35 will not be an obstacle for Russian air defense systems.
Previously, Turkey was not only the world's largest foreign customer of the F-35A, but also an integral participant in the fighter production program. Turkey's exclusion from the program after purchasing Russian anti-missile systems put Turkey in an uncertain situation in this context. At the same time, the project of the Turkish fifth generation fighter TF-X has very vague prospects so far.
Although the S-400 was designed to neutralize modern stealth fighters, the use of ground-based air defenses to counter the Greek air force only guarantees the defense tactics of the Turkish armed forces. The situation could be changed by the acquisition of advanced Russian fighters, which will effectively complement the S-400.
It is possible that Ankara will respond to the possible deployment of the F-35 in Greece by purchasing the Su-35 or even the Su-57 from Russia. As the US seeks to thwart the development of Turkish-Russian defense ties, such action by Turkey could be an effective deterrent against the sale of fifth-generation warplanes to Greece.