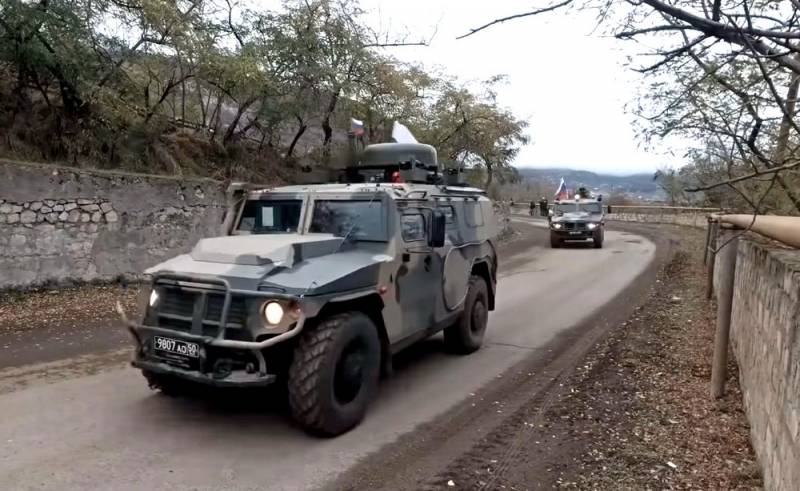 The Russian Ministry of Defense has published footage of the passage of a convoy with servicemen of the Azerbaijani Armed Forces under the escort of Russian soldiers from the peacekeeping contingent in Nagorno-Karabakh. The video shows the advancement of three KamAZ trucks with the Azerbaijani military along the winding mountain roads of the region, accompanied by Russians.
It is clarified that the indicated Azerbaijani trucks with personnel proceeded from the area of ​​the Shushi settlement to the territory of the Fizuli region of Azerbaijan along the road located in the zone of responsibility of the peacekeeping contingent. The video shows that the Russian multipurpose armored vehicles with all terrain "Tiger" travel at the beginning and at the end of the column, and between them there are KamAZ trucks with Azerbaijanis. The convoy overcame the serpentine and the entire section of the route without incident.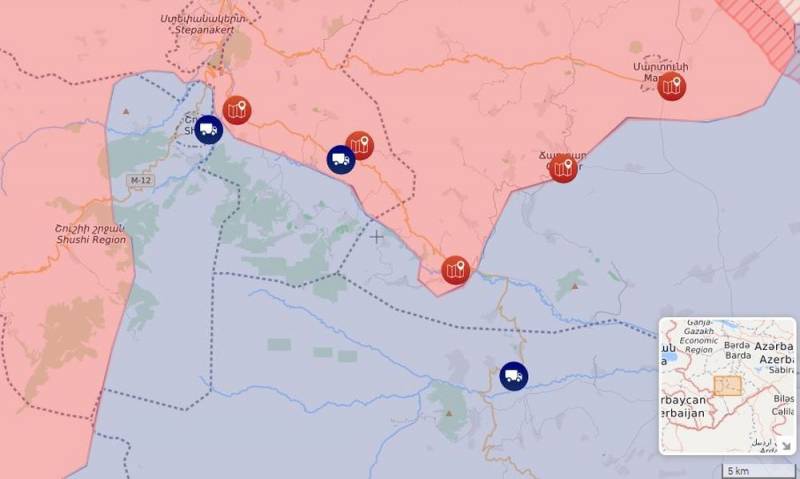 The point is that the line of demarcation between the parties passes where they were caught by the signing of a trilateral agreement. Therefore, some sections of the road are controlled by one or the other side. In such areas, peacekeepers provide all possible assistance to all parties to the conflict.
It should be noted that not long before this, the President of Azerbaijan Ilham Aliyev announced that Baku had allocated money for the construction of the Fizuli-Shushi highway. Then he laid the symbolic "first stone" in its foundation.