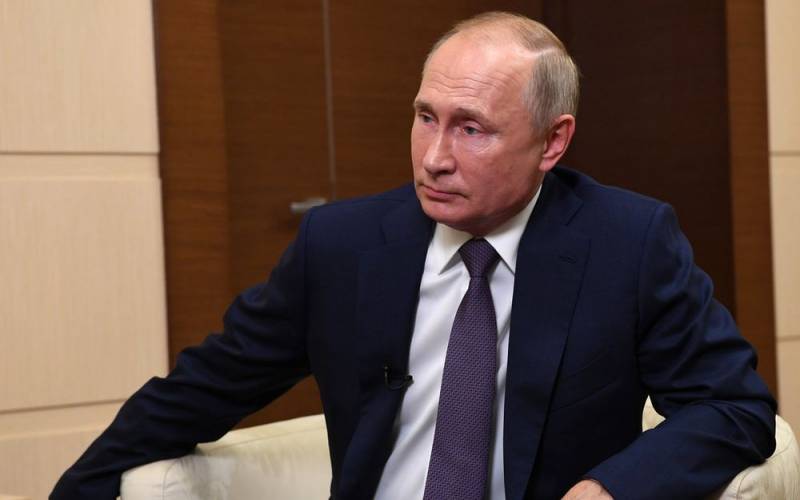 It is obvious that after Donald Trump leaves the White House, Washington will begin to "tighten the screws" in relations with Moscow. The Americans will want to simultaneously raise the price for the violations of the established order in the world committed by the Russians, and at the same time check whether there is an opportunity to establish interaction between the countries, writes the British newspaper Financial Times.
Russian leader Vladimir Putin is not having the best moment in his life right now. In Russia, the COVID-19 pandemic is raging, negatively affecting
the economy
countries and the Russian ruble. Various Western sanctions have been imposed on Moscow, the European Union is outraged by the attempt on the life of opposition leader Alexei Navalny, and protests are raging in neighboring Belarus and Kyrgyzstan.
In addition, military campaigns in Syria and Libya have not yet brought Russia the expected dividends. Moreover, Moscow had to intervene in the real war between Yerevan and Baku over Nagorno-Karabakh and send its peacekeepers to the region. Turkey has challenged Russia for influence in the Transcaucasus, the Middle East and North Africa.
At the same time, Trump's defeat deprives Putin of his most important admirer, who wanted to develop relations and lent legitimacy to his authoritarian rule. In turn, Joe Biden promised to normalize US relations with European NATO partners. Therefore, it is possible that Putin is now considering whether it is in Russia's interests to spend the next four years in open confrontation with the West.
The word "reset" is not a favorite in Biden's vocabulary. Recently, he loudly declared that the West should support public figures who oppose the Kremlin.
But Biden is still a pragmatist. He simply made it clear to Putin that the START-3 agreement needs to be extended, agree on the climate, the distribution of the COVID-19 vaccine and other pressing issues. Therefore, there are reasons for a warming relationship between Putin and Biden. How it will be implemented is another matter.
Putin has been in the chair of the leader of the largest country on the planet for 20 years. Perhaps he still feels resentment towards the West for the loss of the vast Soviet empire. And, perhaps, this is what will prevent the thaw from coming.
The Europeans will no doubt support the reset. French President Emmanuel Macron and German Chancellor Angela Merkel will welcome this. This is the main danger. Too warm relations between Washington and Moscow could lead to a gradual transition of Europeans to Putin's side. Therefore, the only way for Biden to convince Putin to make concessions is to be tough from the very beginning, the newspaper concludes.