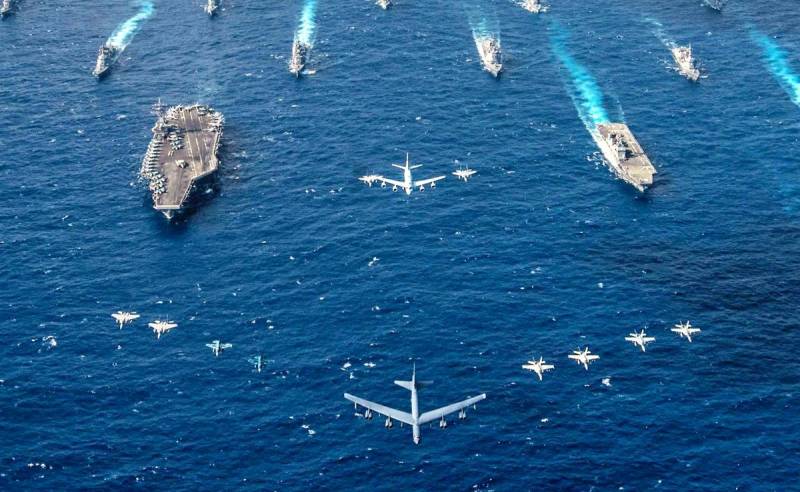 The American magazine Popular Mechanics cites excerpts from the Heritage Foundation's annual report on the military power of the United States. The report examines each branch of the military (with the exception of the newly created Space), considering its capabilities and combat readiness.
President Donald Trump has allegedly stated on several occasions that he has rebuilt the military in an attempt to contrast the defense spending of his administration with that of President Barack Obama. Not long ago, on May 22, 2020, Trump told an audience at the White House that [in recent years] the authorities have spent $ 2,1 trillion on these purposes.
In addition to other inaccuracies, Trump's claim that he has rebuilt the army is essentially refuted by a new Heritage Foundation report. The new US Military Assessment says the Pentagon has made little real progress in modernization. The Army and Air Force remained in a "borderline" state, that is, essentially the same as in previous years.
In some cases, the situation has worsened already under Trump. According to Heritage, the US Navy is currently in "borderline" status, but "tends to weaken." This means a deterioration in the ability of the naval forces to respond to threats. The situation is no better for the army.
Another branch of the military has shown improvement over the past year: the United States Marine Corps. The Marines, according to the new document, from "weak", as they were marked in 2018 and 2019, have risen to "borderline". US nuclear weapons that are in the Navy and Air Force but operated by Strategic Command are also rated "borderline" but "tend to be strengthened."
The report also provides an inventory of military
equipment
USA, which is ranked by age and capability from oldest and least capable to newest. Much of the US military hardware is essentially the same as it was immediately after the end of the Cold War, and this trend is especially noticeable in the army and air force.
The mid-sized aircraft in the Air Force is thirty years old, and the army tanks and infantry fighting vehicles are the same ones used in the 1980s, albeit with critical upgrades to keep them relevant on the modern battlefield.
It should be noted that such assessments were heard in the foreign press before. It was pointed out that many of the weapons owned by the US armed forces belong, albeit with the necessary revision, to the Cold War era. And some - like, for example, the M113 armored personnel carrier - fought in Vietnam.
Rearmament is being carried out, but far from the pace at which it was originally calculated. In particular, this slippage is explained by inflation, which has significantly undermined the value of the US dollar compared to the seventies, as well as the loss of a number of industrial facilities and engineering schools.