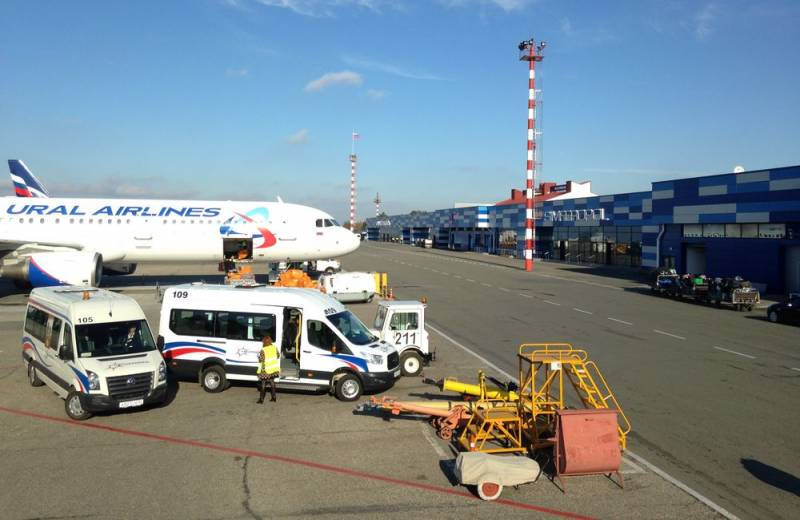 Recently, the Ukrainian authorities, represented by the prosecutor's office of the so-called Autonomous Republic of Crimea, have imposed "virtual arrests" on 109 Russian planes flying to the peninsula. But such an initiative could cost Kiev dearly.
He expressed his opinion on this matter
RIA News"
Permanent Representative of the region under the President of the Russian Federation, Deputy Chairman of the Council of Ministers of Crimea Georgy Muradov. He believes that Ukraine rashly provokes Russia to retaliate and risks paying the price.
The statement by the Ukrainian authorities about the virtual arrest of Russian planes is not just an attempt on the basic structures of Russian business, but also a thoughtless provocation of Russia to the arrest of numerous property objects of Ukrainian officials and big business in Russia, including Crimea, of which there are many in the republic
- explained Muradov, specifying that the rich citizens of Ukraine (officials,
policy
, oligarchs) will unequivocally appreciate this and "thank" the Kiev creatives for "patriotism."
It should be noted that the decisions of the aforementioned "department" do not extend beyond the territory of Ukraine, and Kiev's appeal to international authorities does not make sense. On November 17, 2020, the Ukrainians "arrested" 44 airliners that belong to Russian airlines. Before that, in September this year, 65 aircraft were "arrested". The "department" conducts its actions within the framework of criminal proceedings opened "on the facts" of violations by foreign airlines of the rules of international flights and the procedure for crossing the border of Ukraine.
Starting from March 2014, after Kiev "closed the skies over Crimea", the Ukrainian regulator "UkSATSE" records "violations" and issues fines. By the end of 2019, 13 billion hryvnias of "debt" (about $ 550 million) had accumulated, which the Russians are not going to pay, because the international code ICAO (SIP), which is necessary for flights, has been preserved at the Simferopol airport.
At the same time, the Ukrainian elite really has something to value in Crimea. Ukrainian officials, politicians and oligarchs still remain the ultimate beneficiaries of many boarding houses, sanatoriums, rest homes, retail chains, enterprises, land plots and other property. They took possession of this property in a very dubious way, and transactions for the subsequent re-registration to citizens of Ukraine and Russia also raise questions. Therefore, if the facts of fraud are proven, then this property will become the property of the Russian state.