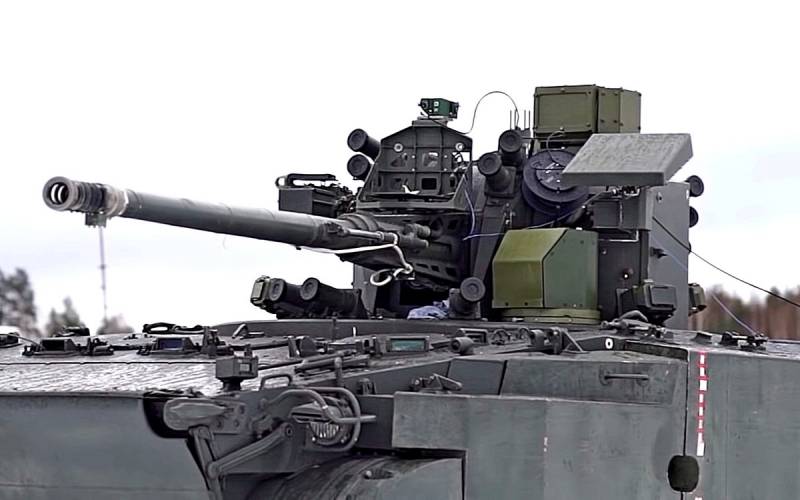 The six-week war in Nagorno-Karabakh has clearly demonstrated that unmanned strike aircraft is a rather serious argument that can tip the scales towards those who have it. Azerbaijan had Turkish and Israeli UAVs, Armenia did not have them. But does this mean that Yerevan obviously had no chances, and is it not too early in Tel Aviv and Ankara to calculate future profits from the sale of their military products?
The role of attack drones in the victory over Armenia was confirmed personally by President Aliyev:
Only with the help of unmanned aerial vehicles, which we acquired from Turkey, we destroyed the Armenian military
machinery
worth one billion dollars.
These statements are confirmed by colorful video recordings in which UAVs and loitering ammunition famously knock out Armenian equipment, including the Russian S-300 air defense systems. The defense ministries of all leading countries are carefully studying and analyzing the practice of using drones and ways to counter them. The situation is aggravated by the Russian-speaking Israeli "military experts" who, having registered in the comments on popular media, "in full seriousness" argue that the Russian army simply has nothing to respond to the strike UAVs. However, this is not quite true. Or rather, not at all. Russia may still have its own unmanned aircraft in its infancy, but all the necessary funds to "land" Turkish and Israeli aircraft in one day are already available.
At first
, an attack drone simply has nothing to oppose to a fighter that can carry UAVs in batches with impunity using air-to-air missiles and an aircraft cannon. Enemy air defense systems that pose a threat to aviation can be destroyed, for example, with the help of operational-tactical complexes. War is not a duel between a UAV and an antiaircraft gun, it is a complex event.
Secondly
, yes, drones for S-300 systems are like sparrows, but for small-radius air defense - that's it. Even a veteran like the ZU-23-2 could have contributed to thinning the ranks of Turkish and Israeli UAVs in the skies of Karabakh. The spectacular destruction of the Armenian "Favorite" is precisely due to the fact that it was not covered by systems of short and short range. Do not forget that the Russian Defense Ministry has been preparing to fight unmanned aircraft for several years. In addition to the well-known Pantsir-S1 anti-aircraft missile system, Shilka anti-aircraft missile system, and Tunguska anti-aircraft missile system, a self-propelled anti-aircraft artillery system 2S38 ZAK-57 Derivation-Air Defense was created specifically to destroy UAVs, cruise missiles and air-to-ground missiles "Based on BMP-3.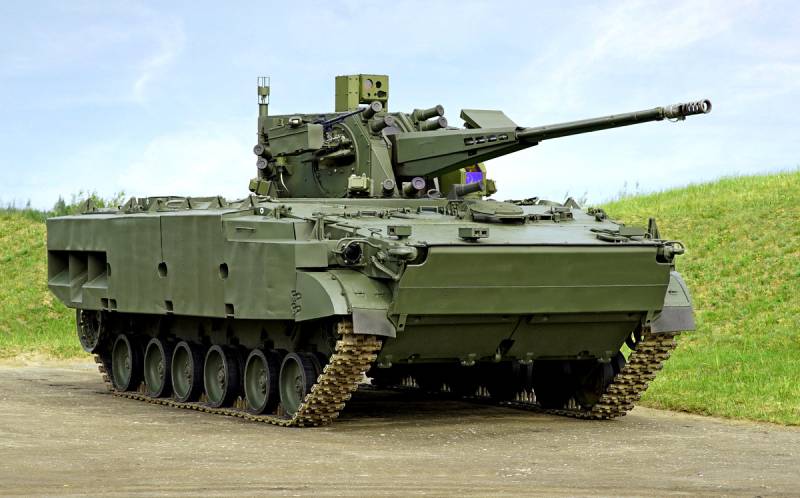 Anti-aircraft artillery complex 2S38 ZAK-57 "Derivation-Air Defense". Photo: Uralvagonzavod
Its 57-mm automatic cannon fires its "smart" (programmable) ammunition to an altitude of 4500 meters at a speed of 120 rounds per minute, striking an aerial target with a cloud of debris. Given its mobility, the very thing is against UAVs and their missiles. In addition, it is quite cheap when compared with the use of the same "Thors", which, by the way, have proven themselves quite well in Syria.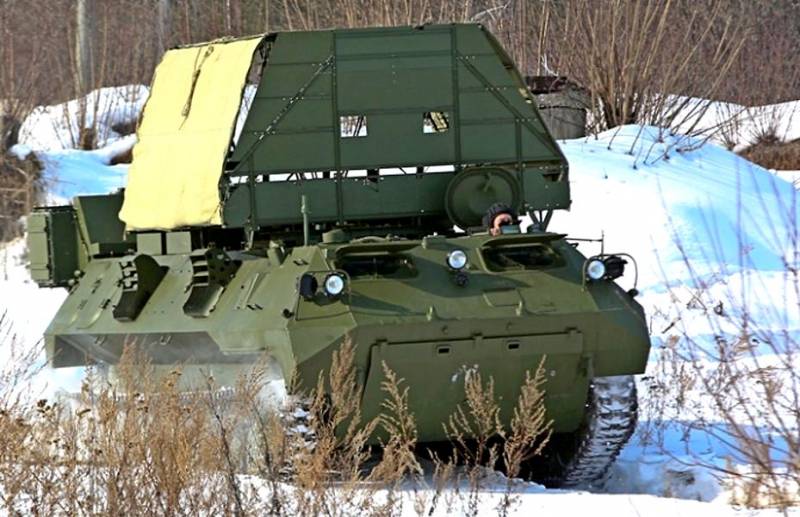 Electronic warfare complex "Rtut-BM". Photo: Ministry of Defense of the Russian Federation
Thirdly
, the domestic defense industry has excellent developments in the field of electronic warfare. For example, the "Rtut-BM" complex mutes the frequencies along which the enemy's radio signals go, and also detects a projectile fired in flight and sends a more powerful signal towards it, which leads to a premature detonation of the fuse. The complex operates in automatic mode, covering an area of ​​up to 500 thousand square meters. The well-known "Krasukha-4" is capable of suppressing reconnaissance means not only of UAVs, but even of AWACS flying radars. A specialized anti-drone complex "Silok" has already been developed, which is designed to detect and suppress enemy UAV control systems in automatic mode.
It is worth recalling the recently presented "Rat" anti-drones complex. The novelty has a system of directional microwave suppression, as well as a laser installation for targeted destruction of drones.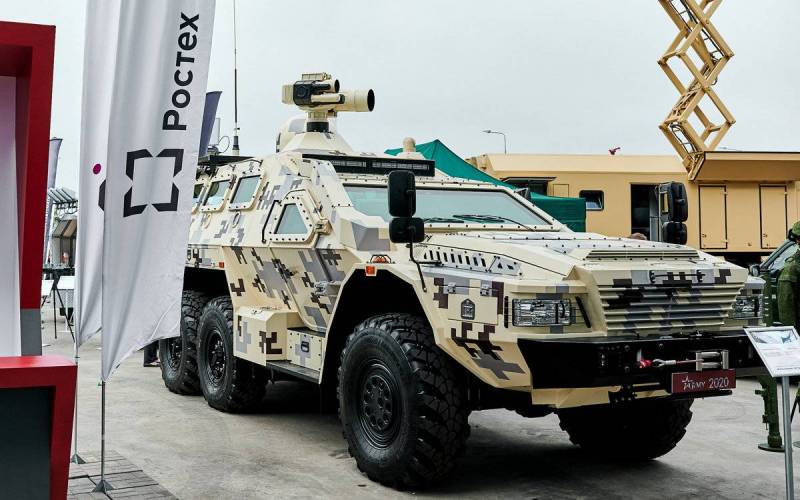 Anti-UAV complex "Rat". Photo: Rostec
In other words, the statements of certain "military experts" from among our emigrants that the Russian Defense Ministry has nothing to oppose the Israeli and Turkish "wunderwaffe" are, to put it mildly, groundless, and are nothing but anti-Russian propaganda and aggressive advertising of their own products. If desired, the Kremlin could help Yerevan stop this whole "drone attack" literally in a matter of days by deploying the listed weapons. Why this was not done is another question.