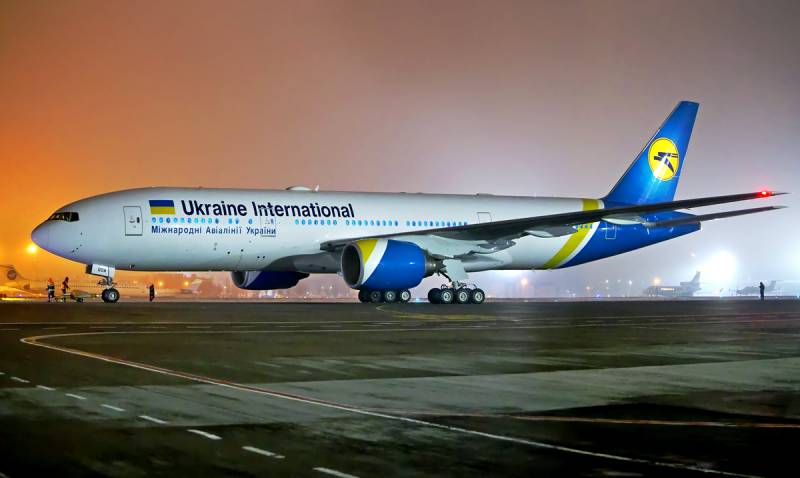 The Ukrainian air transportation industry has lost a lot from the deteriorating political
economic
relations between Kiev and Moscow. Former president of UIA Yuriy Miroshnikov spoke about the current state of Ukrainian civil aviation on the air of Channel 33.
According to Miroshnikov, the industry has been experiencing a dramatic recession over the past five years - due to the break with the Russian Federation, Ukrainian and Russian pilots are prohibited from using the airspace of the respective countries, and the general structure of air routes has undergone major changes. Due to the closure of the Russian sky, it has become very costly for Ukrainian aviation to fly eastbound - for example, a Ukrainian aircraft now spends an hour more time on a flight to Almaty than Kazakh air transport, for which transit through Russian territory is allowed. The difficulties of the Ukrainian aviation industry have been exacerbated by the coronavirus pandemic and related quarantine measures.
Yuri Miroshnikov also cited data on the percentage reduction in air traffic.
In terms of volume, we can say that this is somewhere up to 70-75% of the volume of passenger traffic. 60% in the whole year, 90% in the summer months. 90-95% reduction in the number of flights
- the ex-president of the airline noted with regret.
Forecasts for the return of volumes of all forms of air transit (passenger and navigation) are very disappointing - according to experts, the level of 2019 can be reached no earlier than 2024 or even 2029.