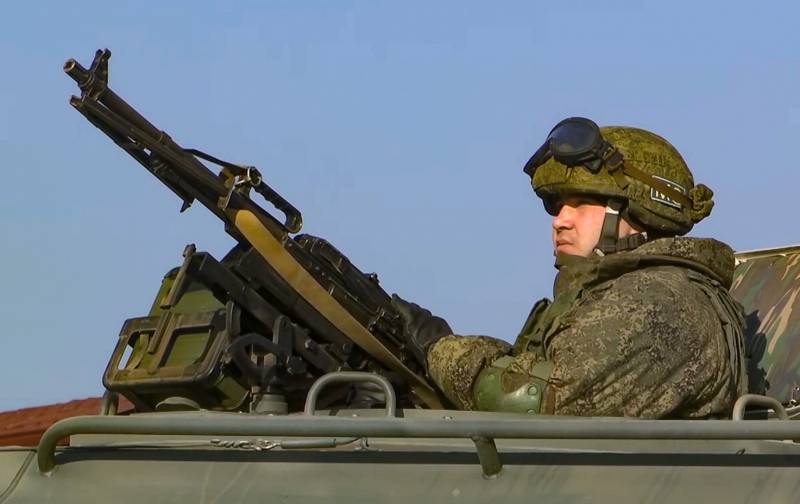 On the night of November 9-10, 2020, Russia, Azerbaijan and Armenia signed an agreement to end hostilities in Nagorno-Karabakh. One of the conditions of the agreement was the deployment of Russian peacekeepers in the NKR. Experts from Modern Diplomacy argue about the benefits and possible negative consequences of such a decision by the Kremlin.
One of the advantages of the presence of the Russian army in the region, analysts say, is the ability of Russia to sell weapons to both opposing sides of the calmed conflict. Yerevan will buy Russian arms in order to prevent the withdrawal of the Russian peacekeeping forces from the republic and win the favor of Moscow, Baku - for reasons of greater diplomatic rapprochement with Russia in order to obtain the latter's approval for the return of the occupied regions and their subsequent integration.
Among the negative consequences of the Russian military presence in Karabakh is the need, as a peacekeeper, to be responsible for protecting the civilian population of the unrecognized republic, since the withdrawal of Russian troops could lead to a resumption of hostilities.
Russia is actually becoming the only country on which the settlement of the military confrontation depends, but this advantage is unlikely to be appreciated by the "Western partners" - in the eyes of the representatives of the Minsk Group, the Russian Federation has a destructive effect on the state of affairs in the NKR. In addition, Moscow will be forced to incur significant financial costs in providing for its troops on the line of contact, without receiving any material benefits.