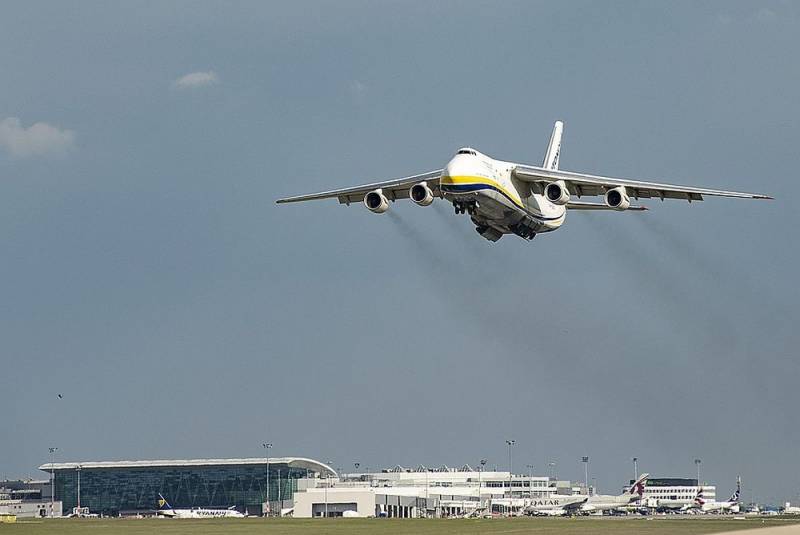 At the end of the Soviet era, OKB-153 (now the Antonov State Enterprise) wanted to create the world's largest wide-body airliner based on the An-124 Ruslan, writes the British edition of Simple Flying.
The two-deck, four-engine aircraft was designed for 800 passengers. He was to challenge the existing American Boeing 747 and the future European Airbus A380. This is how the An-418 project appeared, with a flight range of 10 thousand km.
Ukrainian aircraft manufacturers are known for their transport aircraft. It was they who built the unique and largest aircraft in the world - the An-225 Mriya (carrying capacity 250 tons). The same enterprise has developed the An-124 Ruslan (carrying capacity 140 tons) and An-22 Antey (carrying capacity 80 tons), which are also admirable. However, the Ukrainians did not succeed in developing their own version of the large passenger plane.
The An-418 project proposed by them did not please the Soviet leaders, who relied on the Il-96. They were not even satisfied with the alternative version of the liner for 500 passengers.
After the collapse of the USSR, aircraft manufacturers themselves were not up to the development of such a gigantic and complex aircraft. Therefore, its implementation was finally abandoned. In terms of its characteristics, it surpassed the Airbus A380, which took to the skies a decade later, in 2003.
In the early 90s, Antonov ANTK (reorganized OKB-153) decided to try its hand at developing wide-body airliners again and tried to create a competitor to the twin-engine "one-story" American Boeing 777. But this project did not go beyond the wooden model.
It should be noted that in 1999 the Russian company "Sukhoi" presented at the Paris Air Show a model of its KR-860 "Wing of Russia" double-deck airliner in a scale of 1:24. It accommodated between 860 and 1000 passengers, depending on configuration. But this project was also closed.
However, as a consolation, it can be reported that the Airbus A380 never became a commercially viable project. Therefore, Ukrainian and Russian aircraft manufacturers have avoided colossal losses. Most likely, the sky will belong to twin-engine single-deck airliners.