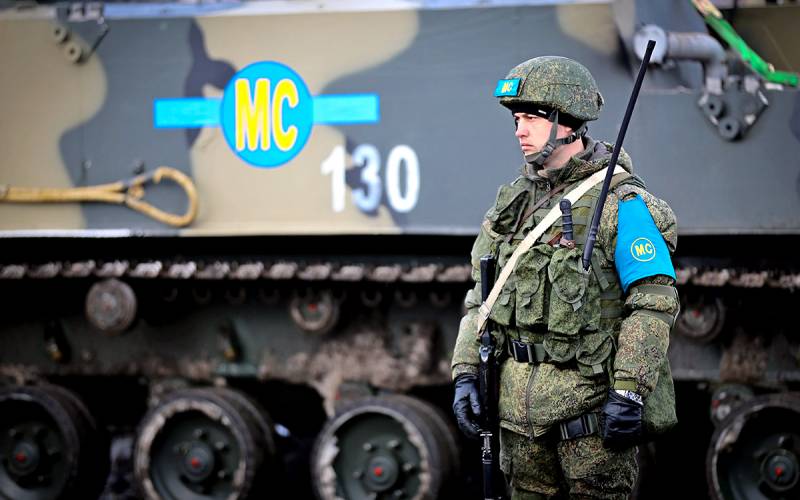 The victory in the presidential election in Moldova, won by Maia Sandu, who is considered a politician with a distinctly pro-Western orientation, should not be dramatized. However, it would be fundamentally wrong to underestimate the potential risks that it carries. First of all, for our country. A good-natured and "relaxed" attitude to a situation that at first glance poses no real danger to Russia and does not promise immediate negative consequences has already cost us too much.
Let's try to analyze the issue more deeply and figure out what the current change of president in Chisinau can lead to, both in the short and long term.
Chisinau: between East and West
The fact that Moscow does not make a tragedy out of the electoral sympathies of Moldovans is clear from the fact that Vladimir Putin, without delay, congratulated Maia Sanda on her victory - the third, if I'm not mistaken, among all world leaders. This is understandable - the newly elected lady-president is not Poroshenko, and Dodon is certainly not Lukashenko (in his current incarnation, radiant with transcendental love for our country). Sandu, for all her completely open sympathy for the West, seems to be not a noteworthy Russophobe. But exactly what "seems to be" ... At least one such leader among our neighbors already exists. In the sense - for now. Nikol Pashinyan also, I remember, was broadcasting about "balanced relations" with everyone around, about "fruitful dialogue" and about unwillingness to create problems for Moscow. Just like Sandu now. But his activity as the head of Armenia resulted in such consequences that our country has to "clean up" today. Could something similar happen in Moldova? Alas, very easy.
This country, like Armenia, by the way, is willy-nilly "tied" to Russia by a great many visible and invisible threads - from energy flows and our market, which it desperately needs, to many of its own citizens working in the Russian open spaces. Again, a third of Moldovans are still Russian-speaking and perceive Russian culture as their own, despite the best efforts of local nationalists. Even with the greatest desire of Sandu or the forces behind her, it will not work to instantly turn them into "non-brothers". How it will not work out and at once to get away from economic interaction with Moscow. As practice has shown, in the European Union, the Association Agreement with which Moldova signed almost simultaneously with the "non-existent" one, if something is expected from this country, then only new flows of migrant workers. But 33% of its inhabitants already work outside the cordon.
And, nevertheless, the said Agreement has been signed in its entirety and, taking into account the fact that the newly elected President has spoken many times about her most ardent commitment to "European integration", as well as her desire to implement it not in words, but in deeds, one should expect that the western vector of Chisinau may significantly increase. At the same time, unlike the same Ukraine, Moldova has every chance of being in the EU, as they say, even tomorrow. True, it is exclusively a part of Romania, which quite sincerely considers it not a sovereign state, but its own "temporarily lost" province. The most unpleasant thing is that such ideas do not cause much objection from a fairly large part of Moldovans. Approximately 30% of those are quite ready to "turn to the Romanians," 40% are unlikely to agree to this, since they consider the course of friendship and cooperation with Russia correct. The rest are hesitant or those who do not care what flag they live under. Tellingly, many representatives of all these categories have Romanian passports today - it is easier and easier to travel to the EU, and even more so to find a job there. It's more profitable this way.
It is not known how the majority of Moldovans will vote in the event of a referendum on joining Bucharest, but it is clear that they would not even think of resisting such an "Anschluss" with arms in hand. Naturally - with the exception of those who inhabit the Pridnestrovian Moldavian Republic, which is not just a bone in the throat for local "European integrators" and supporters of Romanization, but the main obstacle to the implementation of their plans. And this is where we come to the main potential problem that may arise in Moscow's relations not only with Chisinau, but also with all our other "best friends" - the European Union, the United States and NATO.
Transnistria and Karabakh - what are the similarities and what are the differences?
In no case will Moldova be able to enter the EU, the North Atlantic Alliance, or, in fact, the "kindred" Romania, Moldova, without resolving the issue with Transnistria and leaving it in its current state. This is precisely the main difference between this incident and the problem of Nagorno-Karabakh. If in the Caucasus we are dealing with the stubborn desire of the two peoples to return (retain) the "ancestral lands" at any cost, then in the case of Transnistria everything is different. Moldovan "nationalists", who in fact are patriots of "Greater Romania", for all their talk about the need to "deal with the separatists" and "liberate the illegally occupied territories" with great pleasure would get rid of the PMR as a real nightmare. But how? Now in Russia they are very vividly discussing possible options for such actions, which could be initiated by the election of Sandu. All too apocalyptic predictions, such as those voiced by Mr. Markov - that "Transnistria will be surrendered to Bandera Ukraine", after which "Russia's war with Kiev and Bucharest, and then with the whole of NATO, will certainly begin", in truth implausible.
First of all, personally, I definitely do not see on the basis of what international legal mechanisms the PMR, even theoretically, could become "non-existent". Moreover, such an escapade (even with the hypothetical support of Romania), which has been unable to take control of Donbass for almost seven years now, is simply too tough for Ukraine militarily. Even if we "leave out of brackets" the Russian peacekeepers stationed in the PMR. In addition, unlike the "Crimean spring" of 2014, this will definitely be aggression and annexation in their purest form. Inhabitants of Pridnestrovie in all referendums speak only and exclusively for joining Russia. After such an adventure Kiev will have to shut up tightly about Crimea and not even try to raise questions about it.
Scenarios in which Chisinau and Bucharest will try to "pacify" the PMR look less fantastic. Especially after the military success achieved in the Caucasus by Baku with Turkish support. Agree - very similar alliances. However, nothing like that is even close as long as the 14th Army of the Russian Armed Forces is stationed in the PMR. Consequently, the main vector of the West's efforts in the near future will be directed precisely at the withdrawal of these peacekeeping forces. Alas, Sandu herself has repeatedly spoken in favor of the fact that the Russian contingent should be replaced by some kind of "international" (read - a NATO warrior), since it "is a factor of instability for the whole of Europe." At the same time, she, in fact, word for word, repeats the demands constantly put forward on this matter to our country by the US State Department. "The Russians must go!" - this is repeated there with a tenacity worthy of a better application. While Dodon was in power, this message at least was not duplicated by the official Chisinau. Now everything can change.
Additional difficulties in this case are created (as, by the way, in the situation with Armenia), the absence of a common border with Russia for the PMR. Moldova together with Ukraine (and judging by Sandu herself, she is going to solve this issue just "with the active participation of the Ukrainian side") may well arrange a blockade of Transnistria and complicate the life of both local residents and our military to the limit. On the other hand, it is far from the fact that the winner of the current elections will want, and most importantly, will be able to do this. Do not forget that in Moldova the republic is not a presidential, but a parliamentary one, and a greater amount of power is concentrated in the hands of legislators and the government, and not the formal head of state - which the same Dodon was shown very clearly in his time. For a final victory, Sandu and her political forces must also organize, and then win early parliamentary elections, after which a cabinet of ministers completely loyal to itself must be formed.
Whether this will succeed is a very big question. Here again it is impossible to refrain from parallels with Armenia. Like Pashinyan in his time, Sandu came to power under the slogans of "fighting corruption", "improving
economics
"And the like. Roughly speaking, they expect everything from her at once. As practice shows, such bright hopes are never justified, and the larger they are, the deeper and more bitter the disappointment in
policy
on which they were pinned. The socialists (with or without Dodon) will be quite able to take revenge from the "European integrators" - especially since this has already happened in Moldova, and more than once. The question is, what will Sandu and his company manage to heap up during his time in power ... In Armenia, the "fight against corruption" announced by Pashinyan ultimately resulted in a banal prosecution of his personal "offenders" and political opponents, among whom, strangely, " accidents "were almost all of the most pro-Russian local politicians. And also military men with real combat experience. It all ended, in fact, with the creation by the Armenian side of the preconditions for the Karabakh war, now shamefully lost by it ...
Why Moscow allowed in Moldova the defeat of the one who was called almost its direct protege and whether Dodon was in fact such is a topic for a completely separate discussion. At present, our country, building a policy towards Chisinau and the new leadership of the country, will have to deal with the realities that are available. Whether at the same time Transnistria will turn into a new arena for a geopolitical clash, or even another local military conflict, depends on many factors, but not least of all - on the balanced and adequate decisions taken in the Kremlin.