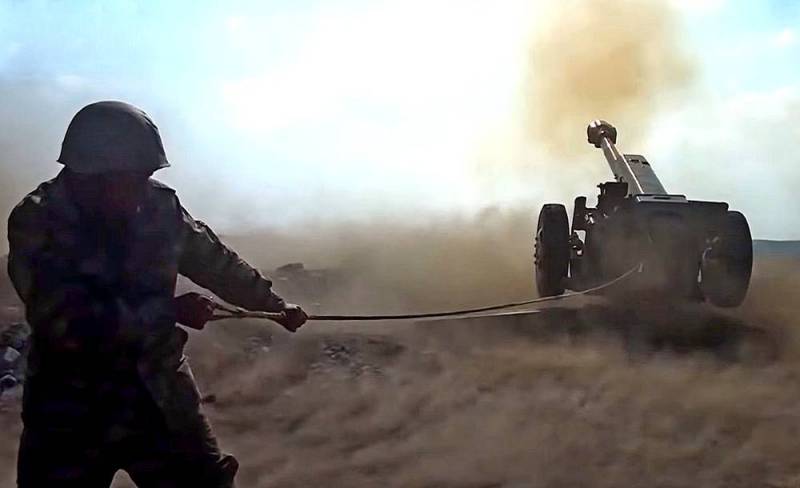 The 44-day hostilities in the NKR ended with the signing of a ceasefire agreement on the night of November 9-10, in which the heads of the Russian Federation and Azerbaijan Vladimir Putin and Ilham Aliyev, as well as Armenian Prime Minister Nikol Pashinyan, took part. Baku returned the lands lost during the last war, and Yerevan experienced the bitterness of defeat. But, according to the experts of the Turkish edition of Daily Sabah, the fiasco of the Armenians may become a new window of opportunity for them.
After the end of the conflict, Yerevan experienced two types of defeat. First, Azerbaijan dealt a heavy blow to its neighbor's armed forces, with the result that Armenia desperately forced its children to fight. It remains unclear how the country faced with serious financial and social upheavals will be able to overcome such large-scale material and human losses.
Secondly, during the Karabakh war, the national values ​​of Armenia were greatly undermined. The education system and history textbooks of this country have glorified Nagorno-Karabakh for a long time, telling Armenian children that the occupied Azerbaijani lands are almost sacred.
Unsurprisingly, determined to continue fighting, Armenians were perplexed by the ceasefire agreement. According to media reports, an attempt on the life of the Prime Minister of Armenia was suppressed last week. Chaos is expected to prevail until Pashinyan, responsible for the Karabakh war, agrees to step down.
What should Armenia do in the future? Until now, the government in Yerevan has pursued a destabilizing regional
policies
by occupying Azerbaijani lands and refusing to normalize relations with Turkey. Armenia not only fueled instability in the region, but did not receive any
economic
benefits. However, with the end of the Armenian occupation of Nagorno-Karabakh, a new window of opportunity opens up for Yerevan.
Armenia and neighboring states will benefit from the normalization of bilateral ties with Azerbaijan and Turkey. For this, as a first step, it is necessary to work on the official ideology of Armenia. To begin a new chapter in history, Yerevan needs to remove racism, nationalism and ideological clichés from its textbooks.