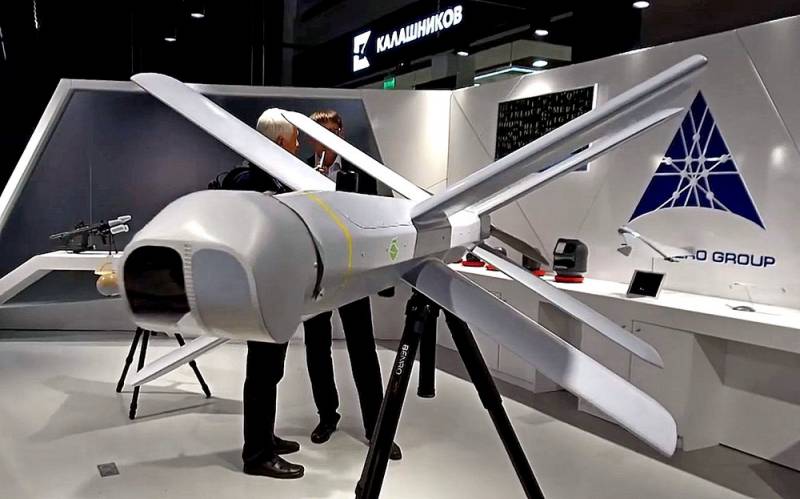 The term "loitering munition" or "kamikaze drone" has recently been frequently discussed in the world press. Despite the fact that for the first time such weapons were used by Israel back in 1989, they attracted special attention of the military precisely during the recent battles in Nagorno-Karabakh.
It is worth noting that Israeli drones such as Harpy or Heron also distinguished themselves this time. The Americans and the Chinese have something similar, but neither one nor the other has yet brought their developments to delivery to the troops.
However, our country does not "sit idly by," which worries Western experts very much.
Back in the summer of 2019, the Kalashnikov concern presented the Lancet kamikaze drone. In August of this year, The National Interest once again recalled "Russian flying grenades" capable of flying even through a window.
It is not in vain that the West is worried, as in some respects our Lancet is superior to Israeli drones. In particular, it is the best in terms of radio invisibility and maneuverability.
The Russian kamikaze drone was created in two versions. Lancet-1 is lighter and intended for reconnaissance missions. In turn, "Lancet-3" is capable of carrying a payload weighing 3 kg, staying in the air for 40 minutes and reaching speeds of up to 110 km / h. At the same time, it does not lose touch with the operator and is extremely accurate, and the electric motors make our kamikaze drone quiet and "environmentally friendly".
In general, even taking into account the fact that the "lancet" is not yet in service, the alarm of our Western partners is quite justified. After all, drones can already be used by PMCs to collect information about their practical use.