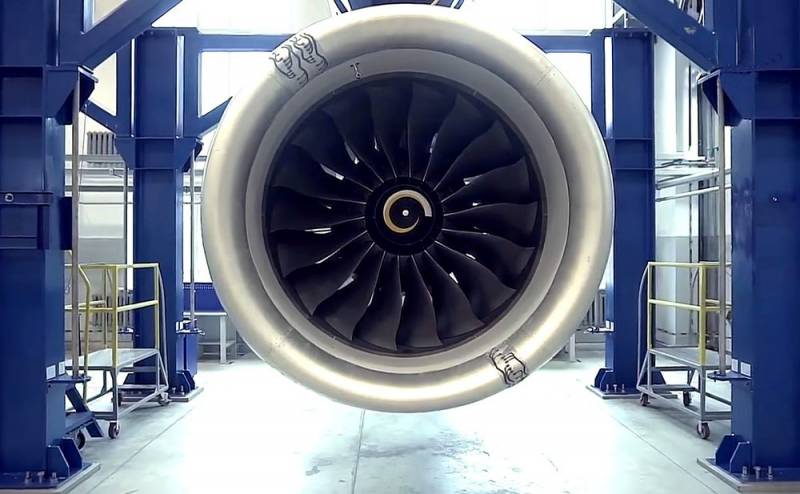 Development of a new PD-8 aircraft engine has started in Russia. This event was preceded by the roll-out of the new MC-21-310 aircraft equipped with domestic PD-14 units.
As a matter of fact, all this is natural, since the new power plant will be created taking into account the experience gained during the development of the engine for the Russian narrow-body airliner. However, it would be unfair to call PD-8 the "younger brother" of PD-14.
It is assumed that the new unit will be more resistant to vibration, will receive more advanced explosion protection, and in general, more stringent requirements are imposed on it. This approach is due to the fact that he has to work in extreme conditions. The power plant is planned to equip not only the SSJ-100 and An-148, but also the BE-200 amphibious aircraft. As a result, Russia will close several important targets at once with one shot.
However, the replacement of Ukrainian engines in the An-148 and French engines in the SSJ, as well as the renewal of the Emergencies Ministry's fleet, is not the whole list of tasks that PD-8 can solve. The engine is created as a basis for helicopter and even part of ground power generating, as well as gas pumping units.
But that's not all good
news
... The next in the series of domestic engines will be the PD-35 ultra-high thrust unit. Work on a promising power plant for the wide-body Il-96-400M and not only is already underway. In particular, this summer, tests were carried out for a demonstrator of an engine fan, the blades of which are made of polymer composite materials. According to the plan, already in 2028, the PD-35 should go into series.