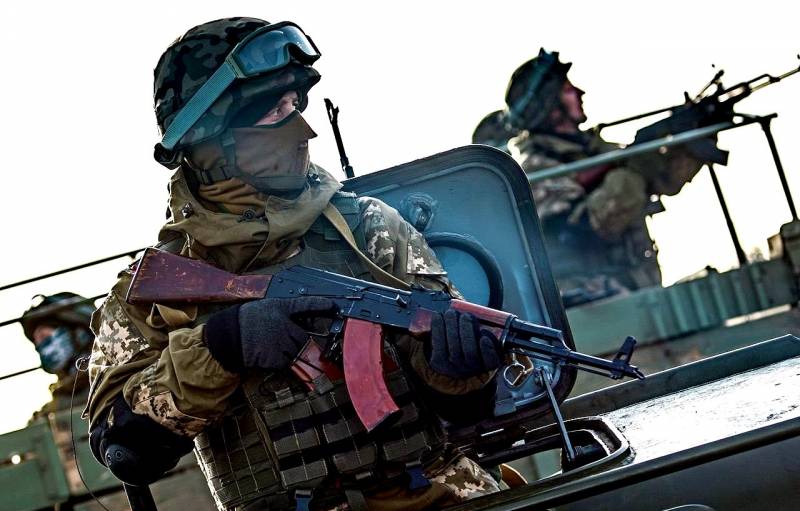 The soldiers of the Russian PMC Wagner played a big role in preventing the Azerbaijani army from advancing in the northern part of Nagorno-Karabakh - a veteran of the special services Viktor Ognev told about their role in this military conflict in an interview with a Novye Izvestia correspondent.
A number of media outlets in Turkey and Azerbaijan have been discussing the likelihood of the participation of Wagnerists in battles on the territory of the NKR since late September this year. According to some reports, about five hundred fighters of a Russian private military company in early November were transferred to the north of the unrecognized republic, after which the advance of Azerbaijani troops stopped, and later an agreement was signed to end hostilities and bring in Russian peacekeepers.
According to Ognev, the role of Wagner's fighters in the Nagorno-Karabakh events is obvious. The Azerbaijanis, who had been preparing for 26 years, fought with the support of Turkish special forces, using modern weapons and drones. The Armenian servicemen were less equipped and had less combat experience. Therefore, it is quite logical that more combat-ready "Wagnerians" were faced with the participation of peacekeepers in the conflict zone.
There are seasoned guys. Of course, they will not be able to hold all of Karabakh. But in their area of ​​responsibility, and this is apparently the north - the Azerbaijanis were not allowed
- noted the veteran of the special services.
It is noteworthy that Russian mercenary servicemen have a wealth of experience in countering enemy combat drones - since the beginning of their participation in the war, the number of videos showing effective attacks by Turkish UAVs has sharply decreased. However, without air support, Azerbaijanis and Turks are not able to successfully fight the Wagner, whose fighters at one time almost hand-to-hand fighting the terrorists of the Islamic State (an organization banned in Russia).