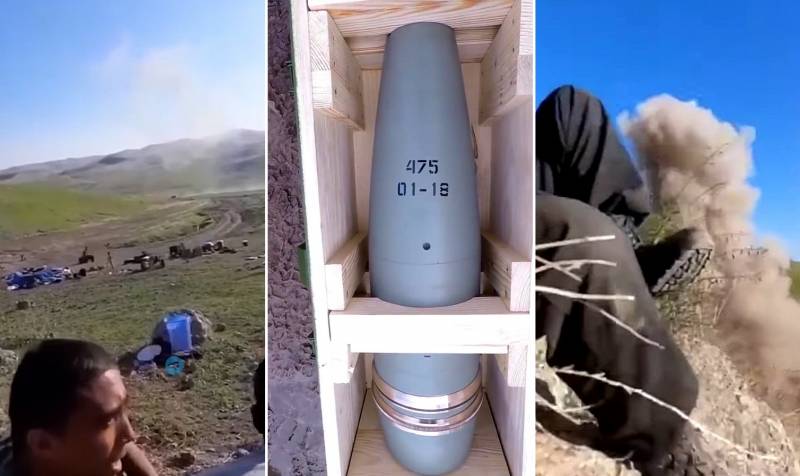 Azerbaijani media published footage of the Armenian artillery strike on the positions of the Azerbaijani forces - the video demonstrates the arrival of an Armenian shell on soldiers filming videos. The action takes place during the active phase of the conflict between the parties.
At the beginning of the video, the servicemen discuss the artillery capabilities of the Armenian armed forces. A couple of seconds later, the Armenian guns really struck the Azerbaijanis - as a result of the actions of the opposite side, only one wounded Azerbaijani soldier remained alive.
Video of the days of the war: shells exploded right in front of our soldiers, everyone died, one person was wounded
- note the correspondents of the Azerbaijani media covering this event.
Meanwhile, on Saturday, November 14, another telephone conversation took place between Russian President Vladimir Putin and his Azerbaijani counterpart Ilham Aliyev and Armenian Prime Minister Nikol Pashinyan. The parties discussed the details of the implementation of the November 9 agreement on the cessation of hostilities in the zone of Nagorno-Karabakh. In particular, Putin drew Aliyev's attention to the presence of Christian churches on the territories extending to Azerbaijan - the Azerbaijani leader, in response, assured the Kremlin that all necessary norms were observed and emphasized the preservation of freedom of all religions.